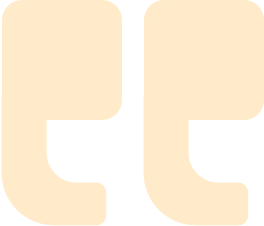 Some of my guests note that the resort can be pricey, but many feel that the level of service and amenities are worth the cost. The Villas are not on the beach, but they are close enough, and Shuttles to the Main Hotel and beach are offered. Overall, Ho'olei at Grand Wailea appears to be a popular choice for those seeking a luxurious and relaxing vacation in Maui.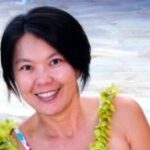 Ho'olei at Grand Wailea is a gated resort community across the road from the Grand Wailea. Guests at Ho'olei are welcome to enjoy many of the amenities on offer at the famous neighboring property. Ho'olei also features an outdoor swimming pool, fitness center, free Wi-Fi and free parking, as well as an on-site dining option. Its location in Wailea is secluded, but easily accessible to the many retail, dining, and entertainment options available in nearby Makena and Kihei.
Ho'olei at Grand Wailea offers six accommodation options, from a Deluxe Ocean View 1-Bedroom Villa to the opulent Deluxe Ocean View 3-Bedroom Villa. Guests in Hilton Honors program are able to enjoy all of the points and discounts available to members.
Ho'olei at Grand Wailea guests are able to enjoy all of the dining options available at the Grand Wailea as well. The award-winning Humuhumunukunukuapua'a Restaurant is the signature restaurant at the resort, featuring stunning views in a serene oceanfront lagoon setting. The Bistro Molokini offers "American ingredients and Mediterranean influences". 'Ikena is the ocean-view breakfast buffet available daily, and the Botero Lounge is the nightlife center of the resort. The Wailea Surf Haus offers light pub fare and a walk-up beach bar.
In addition to the amenities and dining options, Ho'olei at Grand Wailea also offers a range of activities for guests to enjoy. There are several championship golf courses nearby, as well as tennis courts and water sports. The resort is also located near several beaches, including Wailea Beach and Makena Beach, which are both popular spots for swimming and sunbathing.
Each of the accommodations at Ho'olei at Grand Wailea is designed with luxury and comfort in mind. The villas feature a modern Hawaiian decor, with spacious living areas, full kitchens, and private outdoor areas with stunning ocean views. Some of the villas also feature their own private plunge pool or hot tub.
The resort is perfect for families, couples, and groups of friends looking for a relaxing and luxurious vacation in Maui. The secluded location and array of amenities make it an ideal destination for those who want to enjoy the natural beauty of the island while also having access to top-notch amenities and services. With its range of accommodation options, dining choices, and activities, Ho'olei at Grand Wailea is a true gem on the island of Maui.
Access to the Grand Wailea and its amenities make Ho'olei at Grand Wailea a great option for visitors looking for a residential experience away from the crowds with access to the finest hospitality offered at the Grand Wailea.