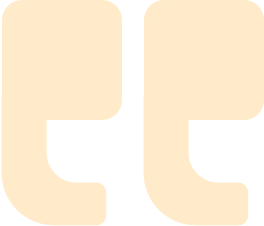 This is a modern, hip and newly built Hotel in Wailea on the South Side of Maui. Perfect for couples who want to be in this part of Maui but can't afford the high end resorts nearby.
Upscale, Modern, and Stylish
AC Hotel by Marriott Maui Wailea is a modern, stylish hotel located in the heart of Wailea, Maui. The hotel is within walking distance of Wailea Beach, Ulua Beach, Mōkapu Beach, and Keawakapu Beach. The retail centers Wailea Village, Wailea Gateway. Also, The Shops at Wailea are nearby. At the AC Hotel Marriott Wailea, guests can enjoy the hotel's pool, fitness center, and on-site restaurant, which serves up fresh and flavorful cuisine.

Each guestroom is designed with a keen eye for detail, showcasing minimalist aesthetics, sleek furnishings, and intuitive amenities that cater to the needs of today's travelers. From plush bedding to the expansive windows that offer breathtaking views of the Maui coast, every aspect of the room speaks of luxury and relaxation.
The rooms at the AC Hotel are designed with a sleek and modern aesthetic, featuring comfortable beds, spacious bathrooms, and panoramic views of the surrounding mountains and ocean.
The hotel offers easy access to nearby attractions such as the Maui Ocean Center and the Wailea Blue Golf Course for those looking to explore the area. Whether traveling for business or leisure, the AC Hotel by Marriott Wailea offers a tranquil and upscale retreat for any traveler.
Dining Options
With easy access to nearby retail, dining, and recreation opportunities, the AC hotel marriott wailea offers stylish and modern rooms and suites with private balconies. It features a state of the art fitness center and an infinity pool and hot tub, with the poolside bar KAI providing a lava rock fire pit, tasty hors d'ourves, or "pupus", tapas plates and expertly crafted cocktails. The AC Kitchen offers a daily breakfast buffet and ala carte items, with a tasty mimosa selection and impeccable service.
The AC hotel by Marriott Maui Wailea has on-property convenience store and free Wi-Fi at AC Hotel Marriott Wailea keep you supplied and connected during your Maui vacation, with easy access to the many ocean recreation activities, nature hikes, and championship golf courses Maui has to offer.
The hotel's strategic location in Wailea places guests within proximity to Maui's pristine beaches, top-tier golf courses, and an array of shopping and dining venues. After exploring the vibrant surroundings, one can unwind by the hotel's refreshing pool or keep up with their fitness regimen at the state-of-the-art AC Fitness Center.
Attentive staff, a commitment to sustainability, and a blend of local and European influences make the AC Hotel by Marriott Maui Wailea an unforgettable destination for both leisure and business travelers.
The property does not charge a resort fee and only offers valet parking.