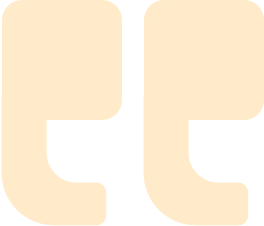 I love to put honeymoon couple or folks celebrating special occasions at this property. The pool and public spaces are extraordinary and the service excellent. I prefer the Hokupa Tower which is more money but well worth the price to upgrade.
Located on the West side of Maui in Kaanapali, The Westin Maui Resort captures the soul of Hawaii. With Oceanfront and backed views of the West Mountain Range, the resort offers a canvas of adventure and rejuvenation. Relish in local culinary delights at our five in-house dining venues, each boasting alfresco seating and picturesque vistas. Embrace the myriad of activities within our premises, or use our shuttle service to explore the enchanting West Maui sites. Dive into a refined experience with Hokupa'a at the Westin Maui, granting you entry to the secluded Lanai, where unique experiences immerse you in Hawaii's rich tapestry and elevate your well-being.
Beautiful Guest Rooms
The rooms at the Westin Maui Resort are spacious and comfortable, with a modern design and a touch of Hawaiian style. All rooms feature a king bed or two queen beds, a sofa bed, a private lanai, a flat-screen TV, a mini-bar, and a coffee maker. Drift into tranquil slumber in your Ka'anapali suite, cradled by the comfort of our hotel's signature Heavenly® Bed. The rooms in the Ocean Tower have sleek glass balcony railings with views of Ka'anapali Beach. The rooms in the Hokupa'a Tower have exclusive access to the Lanai and its amenities. Whether you opt for our family rooms, designed to comfortably house up to 6 guests, or indulge in our spacious suites equipped with additional amenities, a serene and rejuvenating stay awaits you at the Westin Maui Resort. Guest rooms in our Ocean Tower boast modern glass balcony railings, offering sweeping views of Ka'anapali Beach. Meanwhile, the revamped rooms in Hokupa'a Tower grant exclusive privileges to the Lanai and its luxurious amenities.
Rooms That Radiate Elegance!

Discover the heart of Hawaii at our elegant Maui retreat. Nestled between the majestic Pacific Ocean and lush volcanic peaks, we offer an idyllic escape with endless opportunities for relaxation and adventure. Delight in the flavors of local cuisine across our five dining venues, each set in captivating surroundings. Engage in a plethora of activities within the property or hop on our shuttle to explore the attractions of West Maui. Dive into the luxurious ambiance of Hokupa'a at the Westin Maui, where the exclusive Lanai offers curated experiences, immersing guests in Hawaii's rich heritage and promoting holistic wellness.