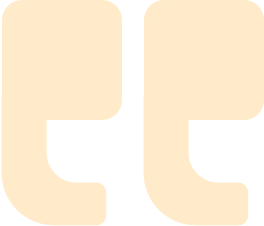 The Ritz Carlton Residences – Waikiki Beach is an upscale property with the famous name! These are condominiums which give you a lot of room to spread out. While the property is not located on the beach, you'd never know it with the ocean views and how the pools are situated in the property.

When it comes to luxury accommodations around the world, there is no more respected and revered name than Ritz Carlton. For over a century, Ritz Carlton properties have come to embody the pinnacle of success in branding and hospitality innovation. The Ritz Carlton Residences Waikiki Beach certainly lives up to the loft Ritz Carlton name, rivaling other Ritz Carlton properties around the world for luxury, service, amenities, and hospitality. With 552 ocean-view residences, the Ritz Carlton is far from the trendy boutique hotels that have opened all over Waikiki.
Offering "the amenities of a hotel with the convenience of a residence," the Ritz Carlton Residences Waikiki Beach excels in providing the comforts of a luxury home and the shopping, dining, and beachgoing options of a major resort property.
Redefining Waikiki Elegance: Dive into Unprecedented Luxury
Ritz-Carlton debuted the completion of its Waikiki resort in October 2018 with the opening of the Diamond Head Tower, 245-residence luxury high rise. Designed by Guerin Glass Architects, the two towers of the resort reflect the colors of the makai (ocean-side) and the rich greens of Koolau Mountain Range. The infinity pool of the Diamond Head Tower is the highest in Waikiki, offering staggering views of the world's most famous coastline. Private cabanas with smart televisions, refrigerators, and daybeds are available.
Ewa and Diamond Head Towers range from studios, 1-, 2-, 3-, and 4-bedrooms, with penthouses in both towers as well. All rooms and suites face the ocean, and feature kitchens and appliances and in-residence washer/dryers.
The Spa at Ritz-Carlton is a true luxury experience, with a variety of treatments to pamper your beauty and personal care needs. With views of the ocean from the treatment rooms, the spa is a sublime experience for even the most discerning luxury traveler.
Feast on Culinary Delights: Beyond Excellence!
Dining at the Ritz-Carlton is also a special experience. One of Japan's most revered chefs, Keiji Nakazawa, opened his first US restaurant at the Ritz-Carlton. Sushi Sho is a showcase for ancient sushi techniques and preparations. With seating for only 12 diners, the chef selects each course on the menu, which features rice in a variety of styles and 40 types of fresh fish. The Market is a restaurant that features locally-sourced ingredients on daily breakfast, lunch and dinner menus. Rustic farm décor fits perfectly with The Market's farm-to-table approach. Dean & Deluca opened its first Hawaii location at the Ritz-Carlton, offering a more casual approach to quality dining.