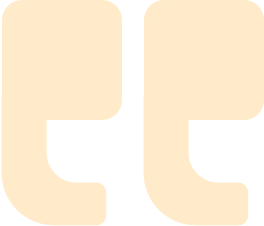 "This newly renovated property is just awesome. The rooms are spacious and the Hawaiian decor makes you really feel like your on vacation in Hawaii. You'll love the Monkeypod restaurant and the Kana Ka Pila Grille with great Pu Pu's and wonderful local musicians who perform there regularly."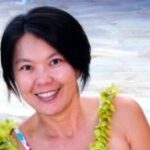 The Outrigger Reef on the Beach provides high-style accommodations in a desirable beachside location. A choice hotel for couples seeking a romantic getaway, the Outrigger Reef offers affordable wedding packages and is one of the only hotels in Waikiki that offers a complimentary vow renewal ceremony on the beach. A modern beachfront haven deeply intertwined with Hawaiian music and traditions. Freshly updated guestrooms and stunning luxury suites emanate a contemporary Hawaiian ambiance. Experience genuine Hawaiian heritage through handpicked art, signature events, and engaging crafts. The renowned Voyager 47, serving exquisite sunrise and sunset beverages, boasts the most captivating beachfront vistas in all of Waikiki. Savor a farm-fresh breakfast at Monkeypod Kitchen by Merriman, relishing the vibrant flavors of Hawaii's locally-sourced, organic offerings.
Waikiki in its True Essence
All accommodations at the Outrigger Reef on the Beach are non-smoking, and many offer private balconies with full or partial ocean views. Guests can spend a day in the sun at the outdoor pool and sundeck or take their complimentary beach towels just a few feet beyond the hotel property onto Waikiki Beach. Elevate your Hawaiian experience by booking a Voyager 47 Club room or suite, granting you privileged access to the lounge. With a prime position facing the mesmerizing Waikiki Beach, the Voyager 47 Club Lounge presents a breathtaking ocean panorama.
Beachfront Bliss: Modern Comfort Meets Hawaiian Rhythms & Traditions
Whether you're in the mood for tranquility or seeking a thrill, your Waikiki journey begins with us. Merely steps away from Honolulu's iconic sights and the vibrant rhythms of Kani Ka Pila Grille, celebrated as the heart of Hawaiian music, features acclaimed local artists in a cozy ambiance every evening. The distinct Oahu spirit permeates our every offering. Delve into cultural pursuits with loved ones, immerse yourself in the lively nightlife, or indulge in serene relaxation. Whatever your ideal vacation entails, the Outrigger Reef on the Beach is there to bring it to life.
The U.S. Army Museum, and beachside Fort DeRussy Park are just minutes away, and the Honolulu Zoo, Waikiki Aquarium, and Kapiolani Park are within walking distance of the hotel on the opposite end of Waikiki. Iolani Palace, Mission Houses Museum, Pearl Harbor, and many other historical sites are within 15 miles of Waikiki and are easily accessible via cab or public transit.