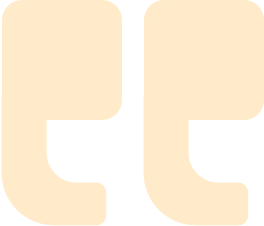 I like to recommend this property because of it's location. The resort is due for a refresh and the Outrigger hotels has a lot planned! In th emeantime prices are great and it's a nice alternative to the high priced resorts in Waikoloa .
The Outrigger Kona Resort and Spa is a 22-acre property that sits atop the dramatic lava rock cliffs of sparkling Keahou Bay. With a variety of rooms and suites to choose from, the Outrigger Kona is a popular destination for weddings and other gatherings. It's numerous onsite activities are ideal for families and children of all ages. From the moment you step onto our property, you'll be transported to a world of luxury, relaxation, and tropical beauty.
The Outrigger Kona has become semi-famous for the manta rays that frequently gather in the waters just below the resort, and nighttime snorkeling among them is a favorite activity of many of the resort's guests.
Our lavish suites and private villas are designed with a harmonious blend of traditional Hawaiian aesthetics and contemporary elegance. Floor-to-ceiling windows provide breathtaking views of the Pacific Ocean, ensuring you wake up to the sight and sound of waves gently lapping the shore.
But the natural and cultural experiences don't end there. There is also a Kona Cultural Tour on offer, and the twice-weekly Feast & Fire Luau is a carnival of storytelling and hula, fire dancing, and a sumptuous feast of Hawaiian food favorites. The Outrigger Kona Resort & Spa can also offer guests access to the endless activities available on Hawaii Island. Active volcanos, world class golf, horseback riding…the opportunities the Big Island presents are unmatched on Earth.

Dive deep into relaxation at our world-class spa. Our treatments are inspired by ancient Hawaiian healing traditions, combined with modern wellness techniques. From rejuvenating facials to traditional lomi lomi massages, each experience is tailor-made to soothe, refresh, and renew.
Adventure awaits around every corner. Explore the vibrant marine life with our snorkeling and diving excursions, hike through lush tropical forests, or learn to dance the hula with our cultural experts. For those looking to simply relax, our infinity pools and private beachfront provide the perfect setting to soak in the sun and embrace the aloha spirit.
The Outrigger Kona also offers fine cuisine onsite at the Holua Poolside Bar & Lounge, which features daily fresh catch selections, a variety of tasty sandwiches, and hand-crafted tropical cocktails. The Waiele Café offers breakfast and dinner, with seasonally-inspired specials and live local entertainers.