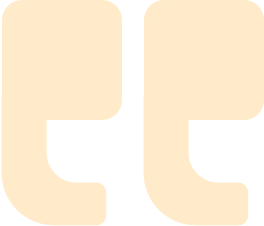 "The Big Island is such a magical and important historical spot in Hawaiian Culture. From the volcanoes to King Kamehameha himself, the Big Island has so much to offer and this hotel is a great value and perfect spot to explore the island."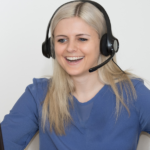 Nestled in the iconic Ahu'ena Heiau setting, our location boasts a unique collection of Hawaiian artifacts and portraits that transport you back in time, making your stay much more than just an ordinary hotel experience in Kona, Hawaii. At King Kamehameha's Kona Beach Resort, you're not just a guest; you're part of a rich tapestry of tradition and history. Let the genuine spirit of Aloha guide you as you explore, dine, relax, and revel in the beauty of the Big Island.
Space & Splendor: Illuminate Your Stay in Our Bright Rooms!
Accommodations are outfitted with flat-screen TVs, complimentary Kona coffee, luxurious bath amenities, and complimentary high-speed internet access. Hotel amenities include a spacious pool, flagstone sun deck, whirlpool spa, laundry facilities, beauty salon, and mall shops. An on-site activities desk is available to assist guests in planning a variety of island activities and excursions. Standard, Partial Oceanview, Oceanview, and Suites are available.
Savor the Flavors: Diverse Dining Delights Awaits
Honu's, the newly opened on-site restaurant, is open daily for breakfast and dinner and offers a magnificent weekend buffet. The indoor/outdoor dining room provides spectacular island views and is available for private parties and events. Casual fare, late-night libations, and poolside beverages are available at Billfish Poolside Bar and Grille.
Experience Polynesia: Traditional Luau On-SIte
The King Kamehameha's Kona Beach Resort is home to the Island Breeze Luau, with Polynesian performances complete what a Roayl court arriving by outrigger canoe. The Luau also offers hands-on experiences which will immerse you in Polynesian culture. This family-friendly experience includes live music, hula lessons, and crafts. A luau would not be complete without delicious Hawaiian food! You can enjoy all the traditional Hawaiian foods, including lomo lomo Salmon, poi, and pipikaula.
Nearby activities include whale-watching tours, dinner cruises, historical walking tours, Mauna Kea summit excursions, and H.N. Greenwell Store Museum tours. Local vendors offer surfing, stand-up paddle boarding, and kayaking lessons. Those looking to learn more about volcanoes and the formation of the islands can book day-long excursions to Hawaii Volcanoes National Park.