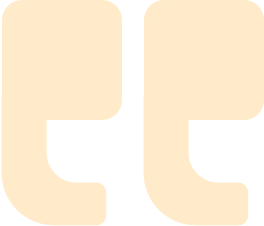 Everything about this resort speaks home away from home! My clients love the amazing beach and views. The property is a hybrid of a resort and condo. The Hanalei Colony has a remote feel so feel free to unplug! Clients tell me cell service is weak and wifi isn't that strong if it's something you need.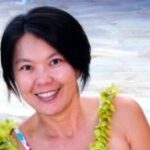 The 5-acre getaway property of the Hanalei Colony Resort is located seaside on Kauai's rustic North Shore. It is a quiet and peaceful retreat, graced with lush gardens, koi ponds, soothing water features. With four oceanfront and ocean view two-bedroom suites to choose from, the remote location of the Hanalei Colony Resort is ideal for getting away and "unplugging".
Just minutes away from amazing natural areas like the Hanalei River, a National Wildlife Reserve, the Limahuli Garden and Preserve, and Haena Beach State Park, the Hanalei Colony Resort offers guests a complimentary shuttle service to some of the most stunningly beautiful beaches and forests in the world. Embracing a perfect blend of relaxation and tranquility, the Hanalei Colony Resort is Kauai's only all-suite oceanfront resort. Set against a stunning backdrop of cascading waterfalls, lush mountains, and picturesque white sandy beaches, it's a hidden gem located on the island's unspoiled North Shore, away from the bustling tourist crowds.
The resort's excellent concierge service can get you started on a Garden Isle adventure. From golf to bird watching, from aerial tours to whale watching, Hanalei Colony Resort's expert staff knows the way. You can have a water-tubing adventure along the flumes of a historic sugar plantation, learn to scuba dive, or explore unforgettable hiking trails. Of course, at this unique property you can also choose to be "un-busy" and enjoy the calm tropical atmosphere and exotic beauty of the property itself.
The resort offers spacious two-bedroom, two-bath condo-style units designed with a unique Hawaiian charm. Each unit features a fully-equipped kitchen and private lanai overlooking breathtaking views of the ocean, gardens, or mountains. Without the distraction of televisions or telephones, the resort encourages disconnecting from the outside world, focusing instead on the natural beauty and tranquility around you.
For dining, theoffers the freshest sea-to-table selections and delicious burgers and steak plates. Hand-crafted cocktails and Maui Brewing beers on tap will quench your thirst, whether it's from a day exploring nature or a quiet and contemplative afternoon enjoying the sun and the ocean breeze.
The resort's complimentary shuttle service offers easy access to nearby Hanalei town, where you can explore local art galleries, shops, and restaurants. The resort also offers a gateway to adventure with its proximity to stunning hiking trails, botanical gardens, and beautiful snorkeling spots.