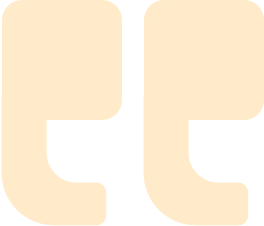 I always recommend this property when the word "bungalow" comes up with my clients because this is the closest thing we have in Hawaii to that kind of accommodation. Set in the quiet town of Hana, you'll need to unplug here because it's very remote. Some of the garden view units don't have A/C but you really don't need it!
The Road to Hana is a picturesque and scenic journey many vacationers opt to take while vacationing in Maui, and the Hana Maui by Hyatt is the perfect destination for visitors looking to take in all the sights and activities Hana has to offer. It is one of Hawaii's more remote resort locations, a serene "luxury oasis" with easy access to beautiful Hana's natural wonders.
Formerly the Travaasa, the Hana Maui by Hyatt features 75 rooms, suites, and family residences. Some rooms at the Hana Maui are purposeful without alarm clocks, radios, or televisions to appeal to guests who are keen to "unplug."
Options for outdoor activities abound at the Hana Maui Resort by Hyatt. Oheo Gulch, is home to the famous "Seven Sacred Pools" and a series of spectacular waterfalls. The Bamboo Forest and Pipiwai Trail are also nearby, with majestic Waimoku Falls at the end of a two-mile hike. Wainapanapa State Park on the edge of Hana is home to Black Sand Beach and stunning coastal views. Guided tours are available for the Hana Lava Tube, a natural formation and the 18th-largest of its kind in the world. Hamoa Beach and Kapueokai Bay are near the Hana Maui property as well.
Guests can choose from two onsite eateries for dining at the Hana Maui. The Restaurant at Hana Maui Resort offers the freshest Hana-grown products and embodies the concept of "loca-vore" cuisine. The Hana Ranch Restaurant offers casual ding locally sourced fare, with dine-in and takeaway options. The Pool Bar features poolside dining, with fresh fruit plates, sandwiches, fresh ahi poke bowls, and refreshing tropical Mai Tais. The Knock-and-Go service provides a contactless option for in-room dining as well.
The Hana Maui Resort by Hyatt Resort is one of Hawaii's most unique and remote resorts. It's ideal for quiet family getaways and for romantic vacations. Located on the coast of East Maui, the Hana Maui greets guests each day with an inspiring sunrise before you embark on a day's adventures.