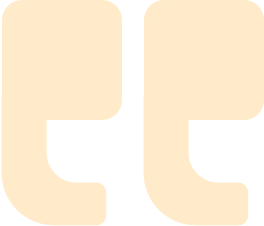 This is the closest thing to a real bungalow you'll find in Hawaii. A great place to indulge and spoil l yourself it's hands down one of the most luxurious resorts in Hawaii.
Surrounded by white-sand beaches and black-lava landscapes, Four Seasons Resort Hualalai is perfectly situated for all kinds of island adventures. The spirit of Hawaii, from its long-held traditions to its inspired art, informs every detail of our idyllic retreat.
Ka'upulehu, where the Resort stands today, was an ancient Hawaiian fishing village where our ancestors were able to sustain life using our natural resources. It is important that guests understand the value of preserving our land and sea, so future generations may have respect and feel 'aloha' for this place.
Learn the basics of snorkeling and marine biology from an expert in our 1.8-million-gallon lava-rock aquarium. Stocked with more than 4,000 tropical fish from more than 98 species (including a spotted eagle ray), this free-form pond is full of color and life.
This one-of-a-kind package combines stays at all four Four Seasons Hawaii Resorts with some of our most exclusive experiences: You'll soar over volcanoes in a helicopter, swim at hidden beaches and dine under the stars. Locals from Four Seasons Resort Hualalai share their favorite spots to eat, shop, and play on the island of Hawaii. Take a swing golfing or get hands-on golf training in partnership with Gabriel Hjertstedt, two-time PGA Tour winner and acclaimed golf instructor who has worked with professionals on the PGA and LPGA Tours and golfers around the globe.
The Four Seasons Resort Hualalai on the western Sunshine Coast of Hawaii Island near Kailua-Kona is the pinnacle of luxury accommodations in paradise. Its recent $100 million renovation has refined the 800-acre property further into the realm of elite vacation destinations. The dramatic lava fields and lush green expanses and gardens of the resort are simply unparalleled. The impeccable hospitality and service that make Four Seasons a global luxury brand permeate every aspect of the resort experience at Hualalai.
There are 249 guest rooms, suites, and villas at the Four Seasons Resort Hualalai, which is also a genuine community of residential luxury properties. Every aspect of the resort is elite, from its two PGA Tour quality golf courses, its incredible 1.8-million gallon swimmable King's Pond aquarium, to its immersive Hawaiian cultural and environmental programs. Oceanfront suites and villas at Hualalai place guests steps away from the deep blue wonders and sea life of the vast Pacific Ocean.
The dining and cocktail options at Four Seasons Resort Hualalai are many. The Beach Tree offers "barefoot elegance", and the Hualalai Grille Steakhouse offers grass-fed selections overlooking the 18th green at the Hualalai Golf Course. The 'Ulu Sushi Lounge serves the Big Island's freshest sushi and craft cocktails by the seaside, ideal for crafted cocktails or family dining under stunning skies and ocean views.
The Four Seasons Resort Hualalai is unique among Hawaii's premiere resort destinations for its exclusive experience offers. This includes the Kimi Werner Ocean Experience, with guests spending two half-days with the world champion free diver and renowned ocean conservationist and learning about the ocean in the King's Pond and in the open sea beyond the resort. It includes a private four-course dinner prepared by Executive Chef Richard Polhemus and features only Big Island sourced ingredients. The Neil Kamimura Blacksmith Experience offers guests a chance to assist the master craftsman in creating a personal kitchen blade worthy of the world's finest chefs. His wife Flora, an accomplished chef, will prepare a custom lunch to enjoy during a break from the forge.
There are also several programs to connect Four Seasons Resort Hualalai guests with the Big Island itself. The 'Iliahi (Sandalwood) Experience" takes guests into the forest on the slopes of Mauna Loa Volcano, where you will enjoy a "bountiful brunch" before touring the sandalwood farm and learning about the process of extracting the essential oils of the uniquely healing endemic tree species. A personal treatment at the 'Iliahi Spa back at the resort follows.
The Four Seasons Resort Hualalai is a lush and luxurious property nestled in the black lava fields of Hawaii's most fiery landscape. It is singular worldwide in its opulence and in its legendary accommodation and guest services.
No report fee, and parking is free.