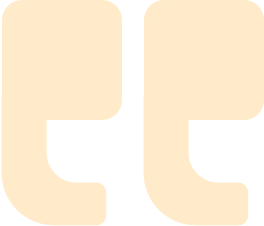 The staff at the Fern Grotto Inn are committed to making each stay memorable, offering warm, personalized service and sharing insider tips about local attractions and activities.
The Fern Grotto Inn is a collection of nine comfortable cottages in Kapaa, Kauai. It dates back to 1942 and was thoroughly renovated in 2021 to include all of the essential modern amenities. Its history is long and rich, and it is an ideal location to make your home base for a Kauai vacation adventure. Tucked away amidst the verdant charm of Kauai's lush landscape, the Fern Grotto Inn is a welcoming haven that embodies the idyllic tranquility of the 'Garden Isle'. Located on the eastern coast, a stone's throw away from the iconic Wailua River, and this intimate Inn captures the essence of traditional Hawaiian hospitality in a serene and private setting. The Grotto is located near some of the best Kauai activities too!
This charming property comprises a collection of plantation-style cottages, each individually decorated to offer a unique and homely experience. The cottages are thoughtfully adorned with local artwork and vintage Hawaiian quilts, creating a warm, inviting ambiance that beautifully resonates with the spirit of the island. Spacious lanais overlook the well-tended gardens, offering guests a peaceful nook to relax and enjoy Kauai's scenic beauty. With studio and cottage options available, as well as the 3-bedroom Ohana House, the Fern Grotto Inn can accommodate solo travelers, happy couples, and whole families. Bicycles and SUPs are available to guests, as well as bicycles, gas barbeque grills, Wi-Fi internet, and onsite parking.
Kauai is world famous for its other-wordly natural beauty and attractions. At the Fern Grotto Inn, guests have a quiet, family-owned starting point to explore Kauai's incredible variety of restaurants, natural wonders, and cultural highlights. Fern Grotto Inn takes pride in its eco-friendly ethos, evident in the lush tropical gardens that surround the cottages. With a bounty of native flora, the gardens teem with life, making them a perfect sanctuary for bird-watching or quiet contemplation. The gentle murmur of the nearby Wailua River and the subtle, exotic fragrance from blooming hibiscus and plumeria further amplify the immersive nature experience.