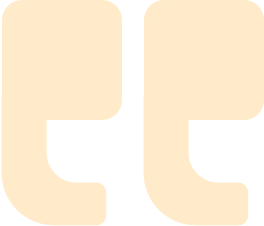 My clients always tell me how much they enjoy the entertainment venues at Aulani and the location being on the Ewa side of the island away from busy Waikiki. The villas are huge with pullout sofas.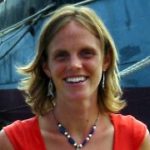 The Disney Aulani Resort welcomed its first guests in August 2011. By fall 2013, a significant expansion was concluded, enhancing the experience for families with even more delightful offerings!
Nestled on 21 pristine oceanfront acres, the Resort is cradled between lush mountains and tranquil ocean waves in Ko Olina resort. While you're secluded from the bustling crowds of Waikiki, the island's wonders remain within easy reach. This acclaimed resort promises delights for all ages, with numerous amenities and surprises included during your stay! Walt Disney Imagineers collaborated closely with regional craftsmen and cultural specialists to craft Aulani, A Disney Resort & Spa. Drawing inspiration from Hawai'i's breathtaking nature and profound traditions, Aulani Resort stands as the pinnacle of family vacations, embracing and showcasing the island's magnificent beauty, storied past, and heartwarming hospitality.
Magical Must-Haves: Disney Vacation Essentials!
Disney Aulani Aulani boasts hallmark elements of a Disney vacation — encounters with characters by the pool, charming Mickey-themed treats, and sporadic bursts of enchantment. Yet, it stands distinct from the theme parks. This makes it ideal for those desiring a family-centric tropical escape rather than an alternative to Walt Disney World. There are character meet-and-greets and small Disney touches throughout. Still, Aulani focuses more on pure vacationing, with grotto-style pools, two stellar water slides, and a picturesque lazy river.
Room Catagories
The Disney Aulani boasts 351 hotel rooms, encompassing 16 suites, alongside 481 two-bedroom Disney Vacation Club villas and 21 Grand Villas. Essentially, a myriad of rooms span across several towers. The Disney Aulani has several room categories to choose from.

Standard Room: Accommodating up to 4 guests, these rooms come with either a king-size bed or two queen-size beds, a fold-out sofa, and an adjoining balcony or patio.
Deluxe Room: A notch above the standard rooms in terms of space, they're equipped with extra features like a kitchenette and a distinct living space
1-Bedroom Suite: Designed for up to 5 guests, these suites offer a private bedroom with a king-size bed, a living space with a fold-out sofa, and an attached balcony or patio.
2-Bedroom Suite: Ideal for up to 6 guests, these suites boast two individual bedrooms, a common area with a fold-out sofa, and an adjoining balcony or patio.
3-Bedroom Grand Villa: Capable of hosting up to 8 guests, these villas have three separate bedrooms, a spacious living area with a fold-out sofa, a dining room, a fully equipped kitchen, and a balcony or patio.
Savor the Flavors: Delicious Dining Awaits!
Aulani's dine-in establishments serve impressively delicious food. Makahiki, known for its character breakfasts and dinners, surpasses the usual Disney buffet offerings in quality. 'Ama 'Ama provides upscale meals from its sophisticated beachfront veranda. Even the snacks by the pool, especially the Mickey-themed delights from Pāpālua Shave Ice, add a delightful touch.
The Disney Aulani does not charge a resort fee.