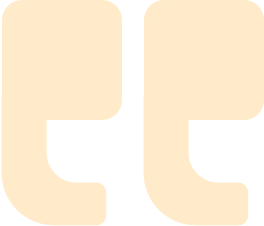 "While the furnishings are on the old side, the condo is spacious and very quiet. Kids have plenty of room and adults can have privacy. We put a lot of couples and families here. If you are looking for peace and quiet in a homey environment, this is your place.".
Located on Kauai's Royal Coast in Lihue, Castle Kaha Lani Resort offers one- and two-bedroom condominium rentals with oceanfront panoramic views of Wailua Bay. All units are outfitted with Hawaiian-style furnishings and feature full kitchens and private balconies. Oceanfront rooms offer spectacular views of the Pacific and are literally within 100 yards of the ocean shore. Nestled along Kauai's enchanting Coconut Coast, Castle Kaha Lani Resort emerges as a secluded gem, offering a serene escape amidst the vibrant tapestry of the Garden Isle. Its name, translating to "Heavenly Place," encapsulates the essence of this resort, where natural beauty intertwines with luxurious comforts.
Home Away From Home
Each suite at Castle Kaha Lani on Kauai is a sanctuary of relaxation. Designed to emphasize spaciousness and natural light, accommodations feature expansive windows and private lanais, ensuring unobstructed panoramas of the Pacific Ocean.  Interiors are adorned with contemporary amenities, plush furnishings, and decor that echoes the colors and textures of Kauai, offering guests both comfort and a sense of place.
Everything you need for fun on Kauai
On-site amenities include barbeque grills, a putting green, a tennis court, and a hotel pool. The resort offers complimentary parking to all guests, and wireless internet access is available at select locations on the property. Lydgate Park is just a few minutes away, and nearby activities include surfing, snorkeling, hiking, and bicycle riding. Golf enthusiasts are sure to enjoy Wailua Municipal Golf Course and Kauai Lagoon Golf Course. Numerous shops and restaurants are located nearby in the Lihue and Kapaa areas and offer a wide variety of international cuisines ranging from traditional Italian favorites to authentic Hawaiian fare. Those looking to explore the history of Kauai can visit Grove Farm Homestead Museum to gain a better understanding about life during the plantation era or the Kauai Museum to learn about the island's art, history, and natural landscape. Other island attractions include Waimea Canyon, Waterfalls, and the Na Pali Coast.
There is no resort fee and parking is free.