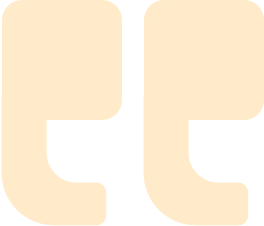 "Most people choose this condo because of the central location. Perfect for families, as all units have full kitchens. The master bedrooms are large with a king size bed. The pool is next to the ocean and is a great place to swim. There is a bar at the restaurant and the food is good".
The Aston Kaanapali Shores condominium resort combines the ambiance of a full-service resort with accommodations, services, and amenities guests have come to expect with the "at home" convenience of condominium living. Located on beautiful Kaanapali Beach on the island of Maui, this is a good spot to be close to the local attractions and dining. Perched gracefully along the golden coastline of West Maui, the Aston Kaanapali Shores presents an idyllic blend of resort comfort and the timeless allure of Hawaii. Situated on the world-famous Kaanapali Beach, this jewel of a resort is a testament to the island's captivating beauty and the warm spirit of aloha. As you enter the Aston Kaanapali Shores, you're greeted by a paradise of tropical gardens, meandering water features, and a gentle ocean breeze carrying the scent of salt and blooming flowers.
Spacious Accommodations
The accommodations are a delightful fusion of home and resort. From hotel rooms to spacious suites and fully furnished apartments, guests are afforded the luxury of choice. Each unit radiates a warm, island-inspired charm with contemporary amenities, ensuring every stay is both comfortable and memorable. Expansive balconies and lanais offer guests the chance to soak in mesmerizing sunsets or greet the morning sun. All studios and suites offer fully equipped kitchens for "at-home" convenience. Washers/dryers are available in all one and two-bedroom suites.
Grounds and Public Spaces
A Garden Pool is also available, ideal for kids, with three lighted tennis courts, a fitness/massage center, two jet spas, complimentary scuba lessons, and a beautiful beach just steps from the resort. The Beach Club Restaurant and lounge overlooks the pool and the blue Pacific Ocean and has a menu of contemporary Island cuisine. A salon, tropical flower shop, sundries & beach apparel stores are located within the lobby. Fine shops, galleries, and restaurants are also nearby. Free internet access is available, and parking on-site for a fee.
Dining and Nearby Attractions
Guests of the Aston at Kaanapali Shores can also enjoy an Ocean Pool and Beach Club Restaurant. A stay at Aston Kaanapali Shores places guests at the heart of Maui's attractions. The adventures are endless, whether it's exploring the historic town of Lahaina, golfing amidst panoramic views, hiking spectacular trails, or embarking on a whale-watching excursion. A stay at Aston Kaanapali Shores places guests at the heart of Maui's attractions. The endless adventures include golfing amidst panoramic views or embarking on a whale-watching excursion.