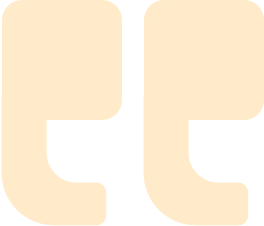 I put a lot of honeymoon couples here who want a five star experience. The rooms are on the smaller side but the public spaces make up for the tighter space. The Vills are amazing if you can afford one!
The Andaz Maui at Wailea Resort is a 5-star luxury property in one of the world's premier visitor destinations. The Andaz Maui sits on 15 acres and offers guests an "immersive", island-style vacation experience. Each of its rooms, suites, and villas are handsomely appointed with exquisite décor and modern amenities to suit the needs of discerning Maui visitors. The Andaz Maui is situated on a dramatic hillside fronting idyllic Mokapu Beach in Wailea, where the snorkeling, diving, and ocean activities are unparalleled. There is an ultra-modern fitness center on the property to get your workout in to start your day or to end it.
Excellence in dining
This exclusive resort also offers eight different dining options of all types. The Andaz Maui is home to Morimoto Maui, the brilliant creation of the world-famous celebrity "Iron Chef" Masaharu Morimoto. The Feast at Mokapu Luau is a unique, luxury luau experience that shares Maui's unique Native Hawaiian history featuring music, dancing, and storytellers practiced in the ancient tradition of mo'olelo. The Lehua Lounge is an upscale cocktail bar offering handcrafted artisanal mixed drinks, local brew selections, and an assortment of delicious "small bites" selections.
Resort activities and day trips
Activities at the Andaz Maui include guided snorkeling and whale-watching tours and a variety of once-in-a-lifetime day trips to locations like Haleakala Crater National Park, the Maui Arts & Cutural Center, a pineapple plantation tour, and the Alexander & Baldwin Sugar Museum, all treasures that the "Valley Isle" offers.
The Andaz Maui at Wailea Resort is also an ideal location for weddings and celebrations, with stunning and picturesque views of the vast blue Pacific Ocean and the towering West Maui Mountains. It embodies elegance and sophistication while honoring Maui's unique cultural heritage. The Andaz Maui is also a pet-friendly luxury resort, an important feature for many moder travelers. The combination of location and luxury has made the Andaz Maui at Wailea Resort of Forbes Magazine, and a favorite destination for dignitaries and celebrities from all over the world.