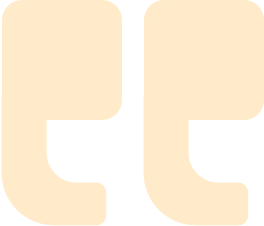 I book the Cliffs for families who want the amenities of a condo prefer, want to be up on the North Shore of Kauai, and need something on the more affordable range.

The Cliffs at Princeville on Kauai has been honored with multiple awards for its sustainability efforts. It is located on Kauai's remote North Shore and bills itself as ideal for couples and families. It offers one- and four-bedroom suite options with dramatic, sweeping ocean views beneath lush green mountain peaks and pristine valley forests. The Cliffs' well-manicured gardens are integral to the experience, bursting with native Hawaiian flora and the melodious chirping of endemic birds. The landscape further extends into an array of recreational facilities such as swimming pools, hot tubs, tennis courts, and a putting green, blending the charm of an outdoor adventure with the conveniences of a high-end resort.
All of the suites at The Cliffs at Princeville feature full kitchens, two full baths, and private lanais. Its location gives guests easy access to all of Kauai's North Shore attractions, including Hanalei Bay, the Na Pali Coast, and the world-famous Fern Grotto. The view from the rooms opens up to the ocean, gardens, or the mesmerizing mountain landscape, all bursting with tropical allure.
The Activities Desk at The Cliffs at Princeville can help you plan your Garden Isle adventures, and a partnership with ride sharing service Envoy Hawaii can get you there in a Tesla EV. The business center at The Cliffs keeps you connected, while the swimming pool and two hot tubs will keep you relaxed. The Cliffs also offers a fitness room and training options with the Kauai Sports Academy.
There are several barbeque stations throughout the property at The Cliffs and multiple professional quality tennis courts shuffleball and pickleball courts, a putting green and horseshoe area, a children's playground, yoga classes, and ukulele lessons. Favorite local food truck visit regularly for a true taste of paradise. And paradise is just what you'll find at The Cliffs at Princeville. For those looking to relax, there are two swimming pools, hot tubs, and an adults-only pool for added peace and tranquility.
Just steps away from the resort are a variety of secluded beaches, each with its unique charm, from white sandy stretches to hidden rocky coves. Visitors can explore the rugged Napali Coast, go on a helicopter tour over the Waimea Canyon, or enjoy the serene environment within the Cliffs' premises.
One of the highlights of the resort is its weekly activities schedule, offering a variety of classes and local experiences such as lei making, yoga classes, and a special "Island Orientation" offered weekly to acquaint guests with Kauai's many attractions and activities.
A stay at The Cliffs at Princeville is a step into a world of natural beauty and island traditions, providing an ideal Hawaiian home away from home experience."
No Valet Parking