Unless you've been hiding under a rock (or maybe you just don't have any children/pre-teens in your life at the moment), you probably know at least a little about "Moana" and the film's star, Aulii Cravalho (I'll give you a hint: She's from Hawaii).
If you're planning a visit to the islands, you can earn some well-earned street-cred if you know about the Hawaii star. So, we thought we would help you out by listing our top 10 fun facts about this rising local star:
1. The last shall be first: According to CNN, "Aulii Cravalho was discovered while singing at a charity event in Oahu, Hawaii by a casting agent. She was actually the very last girl to audition for the role of Moana."
2. Her favorite Disney character is Mulan: Hawaii Magazine reports that, while Aulii Cravalho was growing up in Hawaii, Mulan was her favorite Disney animated character. "Much like 'Moana,' 'Mulan' (1998) is named after the heroine of the film and there are themes of honor and family that are featured in both movies that resonate with Cravalho." "I would say my favorite Disney character was Mulan," she told the magazine, "just because she really brought honor to her family and that's something, that especially this role [Moana], really does honor my awesome culture that I've grown up in."
3. A few firsts: CNN reports that Cravalho is the youngest actress to ever voice a Disney princess and plays the first ever Polynesian Disney princess.
  4. She comes from five different ethnic groups: In addition to being Native Hawaiian, she is also Chinese, Portuguese, Puerto Rican and Irish, Hawaii Magazine says.
5. Thanks, Mom: According to People Magazine, Cravalho credits her mom with her singing chops. "She didn't give me a binky when I was a baby. I cried and screamed for the first six months — my mom would say four years of my life — and I developed wonderful lungs," she told People.
6. She's a water baby: Hawaii Magazine says Cravalho plays water polo, so one can assume she's a good swimmer. "And since her character, Moana, is embarking on a trans-Pacific voyage on a double-hull canoe, being a good swimmer is a necessary skill for both wahine (women) to have."
7. Stay tuned: The cat is officially out of the bag — it was recently announce that Cravalho was cast as the lead role on the upcoming NBC pilot "Drama High."
8. No TV for her: Hawaii Magazine reports the future Disney star does not have a TV, and it has to do with Cravalho's love for the ocean and outdoor activities. "I love the ocean, I love to read and I don't have a TV," Cravalho told Hawaii Magazine. "With all of that, I think it deepens the need to go outside and be outside … I sometimes do my homework at the beach." In fact, if you're visiting Hawaii and taking an all-day tour, such as the Oahu Circle Island Tour, keep a lookout for Cravalho and other Hawaii stars — you never know when one of them will be surfing, sunning, or playing at the beach!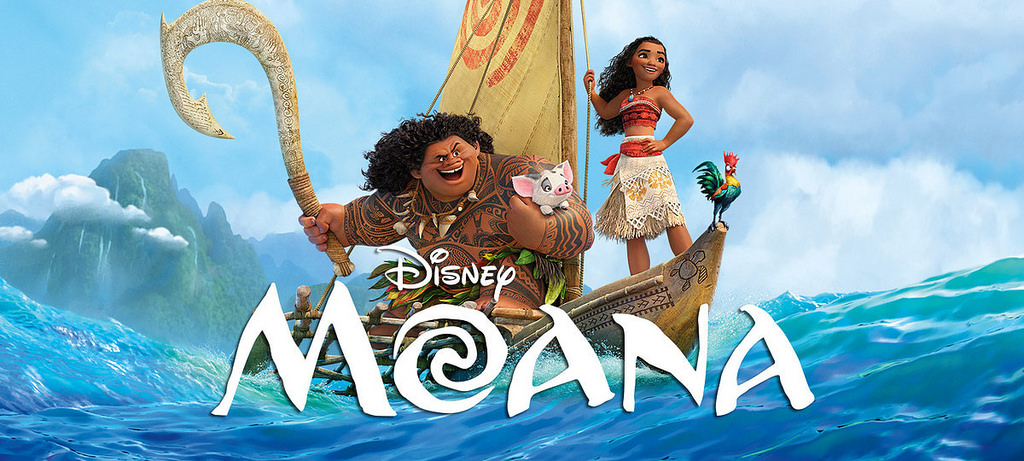 9. Classic admiration: CNN reports that Cravalho has said that her Hollywood inspiration is Audrey Hepburn.
10. Being herself: According to Hawaii Magazine, even stardom won't change who she is. The magazine reports that she is focusing on her studies and staying humble thanks to her family through this production. "I have amazing family members, and although this is really special, they keep me grounded," Cravalho told the magazine as on her way to study for an AP world history exam after the press conference."As fun as this all is there is a need to settle down and this is really fun, but you need to have a strong support system."
So, there you have it! Those of us who live here couldn't be prouder of our newest Hawaii star — and now you can be "in the know" too!