Hawaii COVID-19 shutdown news breaks daily. What was fact a day ago becomes false as statistics and policies change and the pandemic continues unabated almost everywhere in the world. Keeping up with the reality on the ground in Hawaii requires multiple established news outlets to deploy teams of reporters to cover the myriad angles of the pandemic's calamitous effect on Hawaii's economy, residents, and visitors.
Right now, industry buzz indicates a possible, partial lifting of the current 14-day mandatory quarantine requirement of overseas arrivals on August 1, with testing protocols that will allow visitors to avoid the quarantine requirement.
With the interisland quarantine lifted, Bruce Fisher, the owner of Hawaii Aloha Travel left his bunker over the weekend to get away from the relentless news cycle and head for Maui to see for himself what is actually going on in the tourism industry on the Valley Isle in real-time. He wore a mask everywhere. He was there to conduct site inspections of a number of properties regularly booked by Hawaii Aloha Travel.
"We're not the Hawaii travel industry," Bruce says. "We're the little guy. We're local."
The adventure began at Daniel K. Inouye International Airport, where he boarded Hawaiian Airlines flight that was unlike any interisland flight he's ever experienced. Social distancing, universal mask use, hand sanitizer distribution, and no mad grabs at overhead bins to be the first off the plane. It was all quite orderly.
Was it a hassle? "A little bit," Bruce says. "But of course it's worth it if you're going to save lives."
Once on the Valley Isle Bruce set out to meet with his contacts there. He visited the Royal Lahaina, which was empty but welcoming and friendly. After a site inspection, he was given decal that reads "Practice Aloha". It's an apt way to distill the attitude of most Hawaii residents when it comes to COVID-19 public health and safety protocols.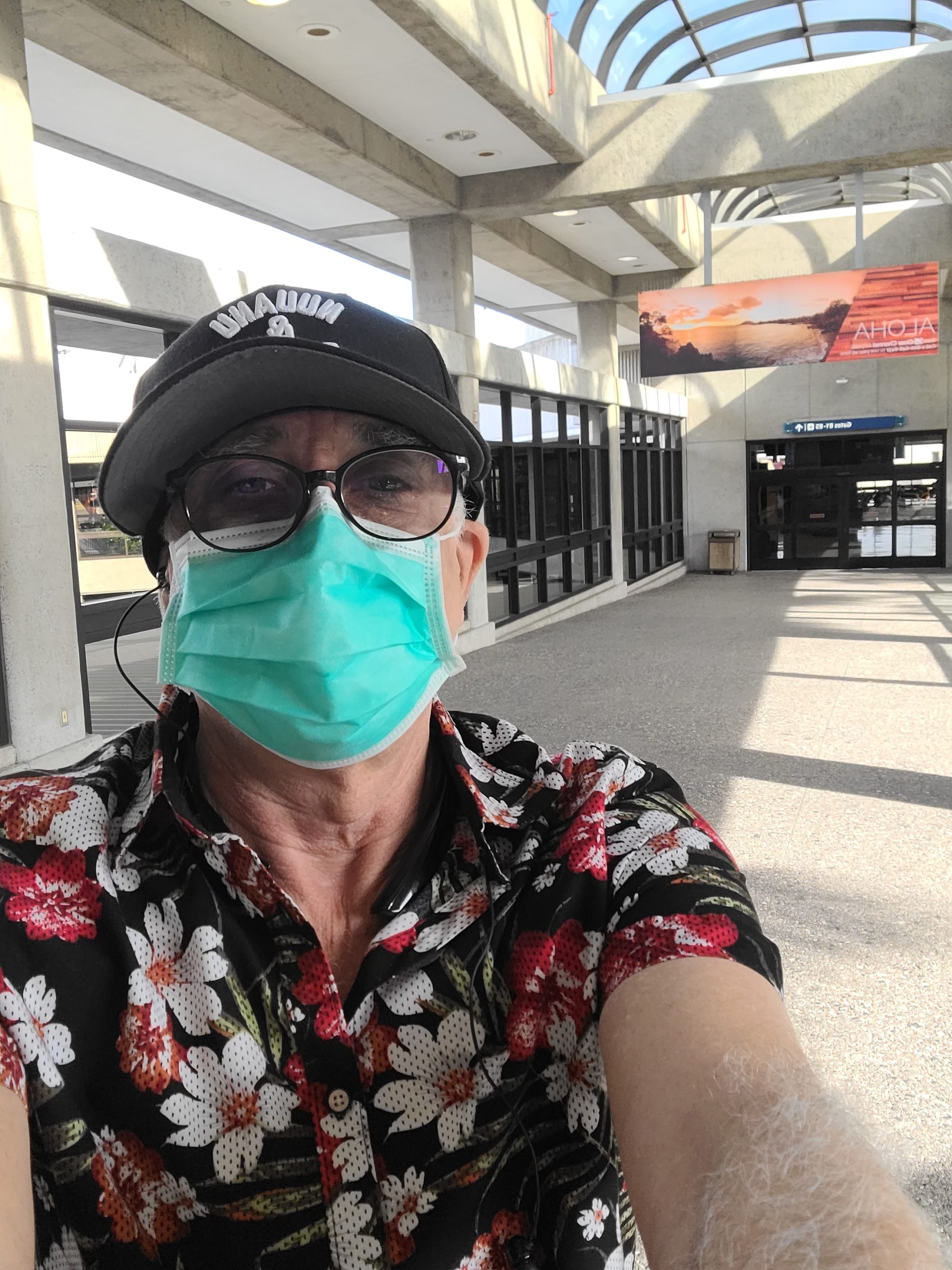 As far as Lahaina Town itself goes, Bruce says, "It's eerie. It's like a ghost town." Shops, tours, restaurants and bars are all shuttered, with one or two lonely exceptions. The streets are deserted. No one gathered under the famous banyan tree at the west end of Front Street.
Over in Kaanapali, Bruce saw the same at the Honua Kai Resort. It was quiet, empty. With no guests in sight and a skeleton crew of a staff, there was plenty of opportunity to take in Maui's Gold Coast beauty without distraction. Some things will never change. "I was stunned by the silence," says Bruce.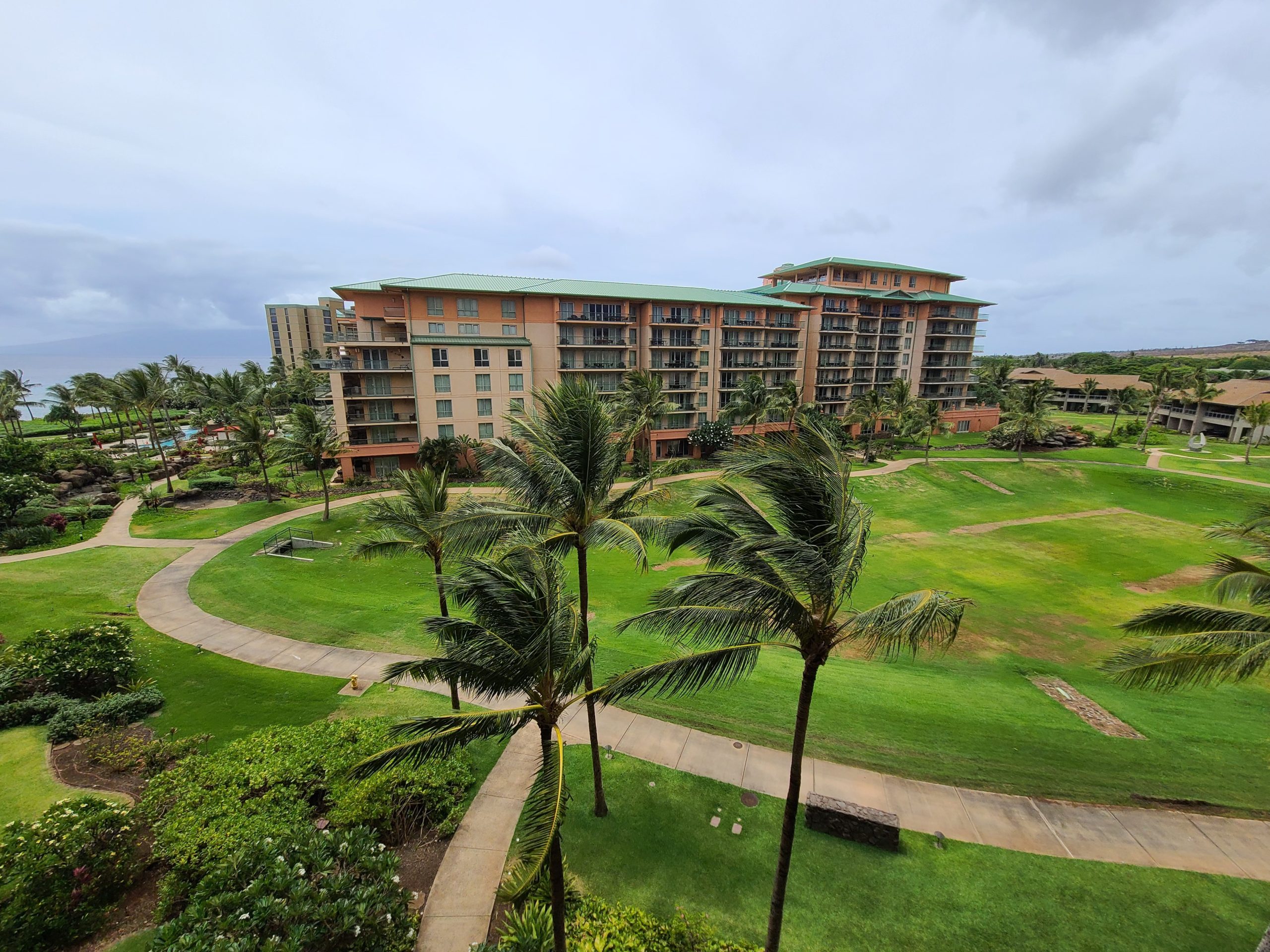 Construction was underway at the resort, just as it all over the Aloha State at properties shut down by COVID-19. With no one at those properties, it's the best time to make capital improvements and prepare for the "new normal" that will come with Hawaii tourism reopening.
Over at the Whalers Village, Bruce says, "It was like an empty movie set."
None of the global hospitality brand resort properties that Bruce visited were open to him for a site inspection. He stayed at a branded hotel, where children milled with their families around the swimming pool and barbeque pits with no masks worn or social distancing practiced.
The world-famous Road to Hana was closed, open only to people with proof of residency. No official agency Bruce contacted beforehand could provide him with answers about accessibility to Hana. He was forced to find out for himself when he was turned around by enforcement officers on the way.
That change of plans led to a visit to Paia which was essentially shut down. The normally thriving retail and recreation district was empty, deserted. Bruce headed for the Surfing Goat Dairy and then the Ocean Spirits Distillery in Upcountry Maui near Kula. Both were operating, but barely.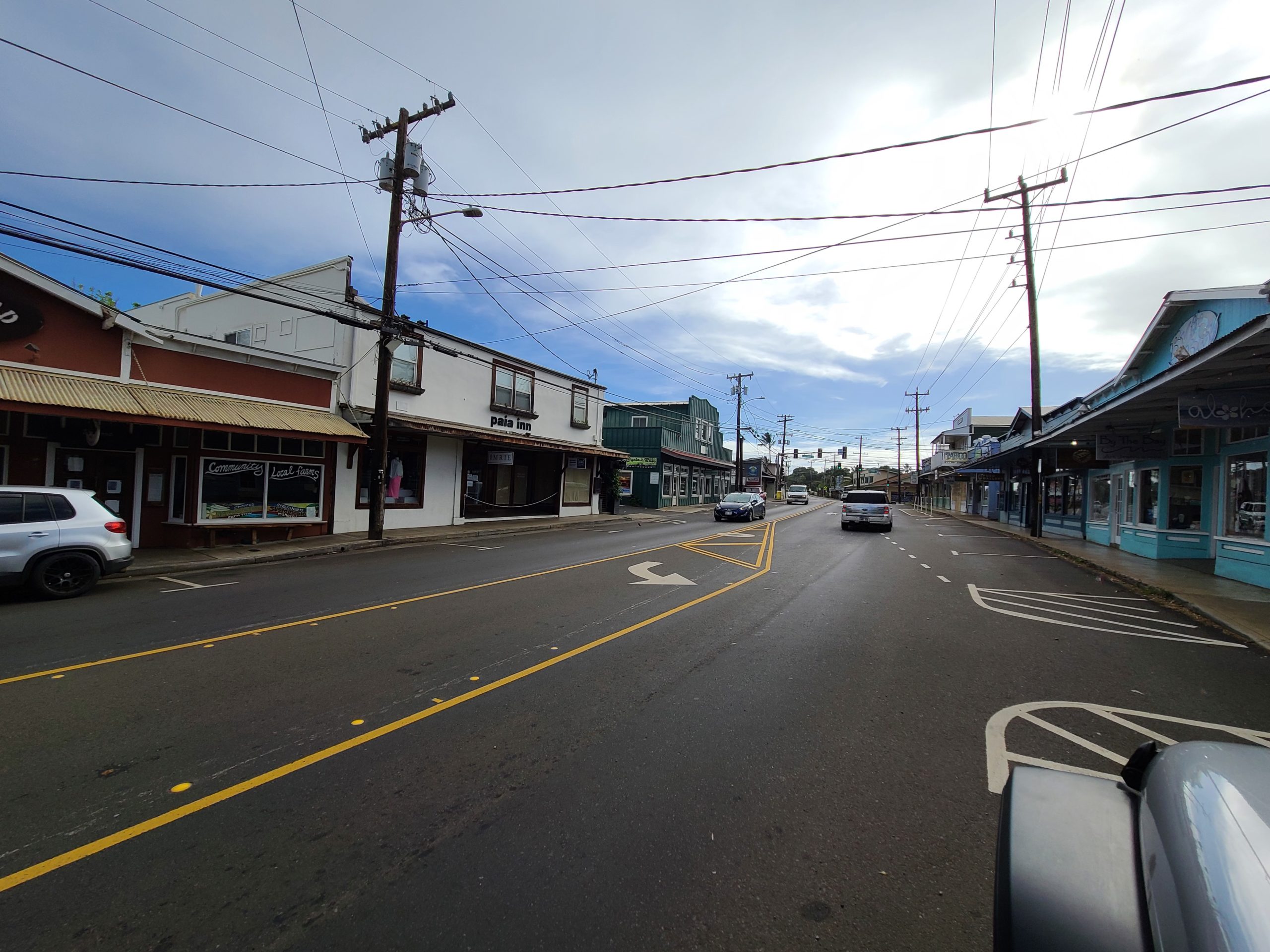 "The beaches were thriving," Bruce notes. Not with people, but with sea turtles, many dozens of them basking in the warm sunshine at Ho'okipa. "It was spectacularly beautiful."
Kanaha Beach Park also known as "Airport Beach" was stationed by sheriffs. The airport there is frequently used by Maui's high profile, if part-time, residents like Oprah, Willie Nelson, Steven Tyler, and Mick Fleetwood. "Somebody was coming in."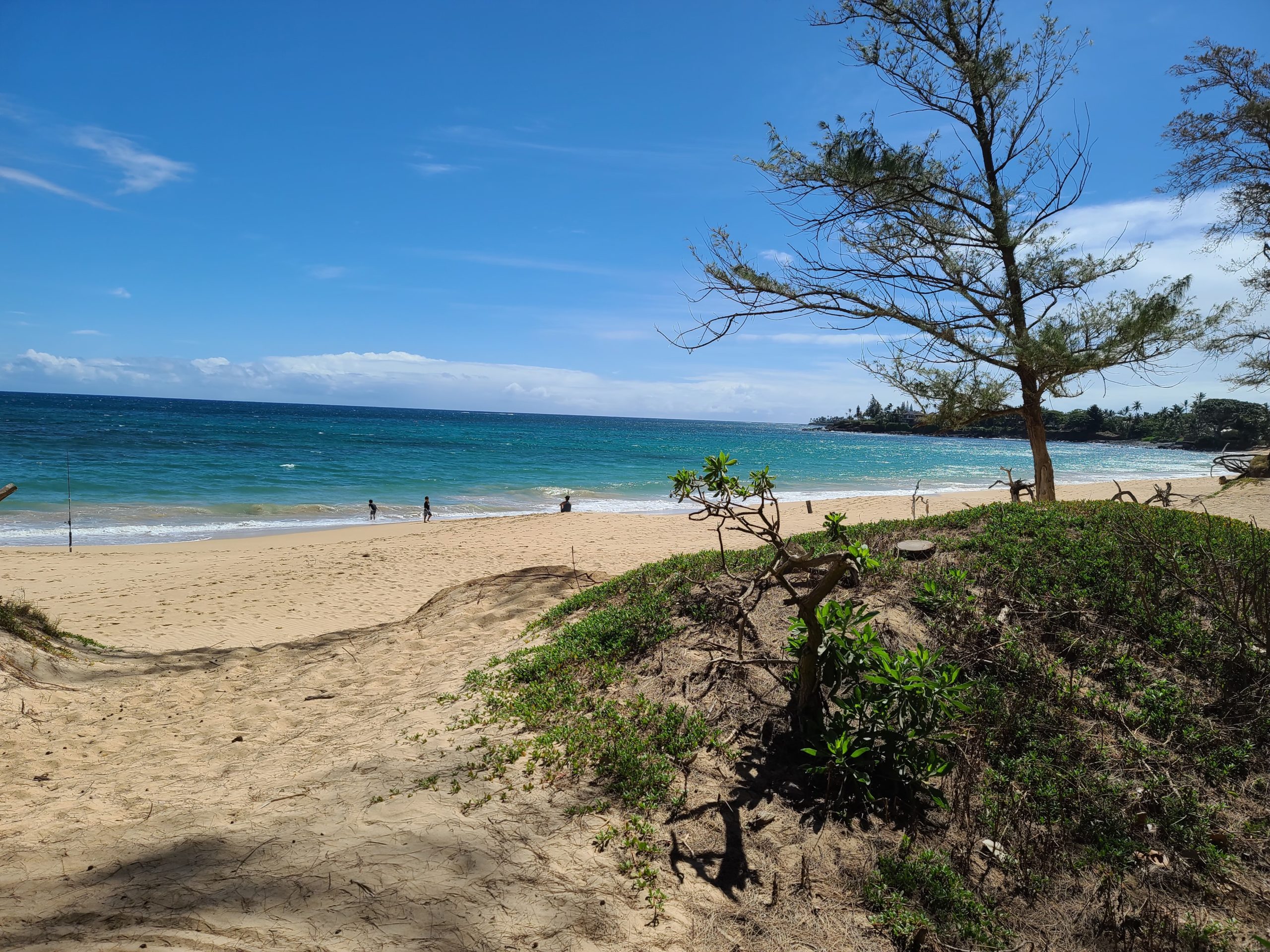 On his trip into Kihei, Bruce says of the businesses there, "It looks like they're open, but there's nobody there."
Over dinner with friends in high places in Maui's visitor and restaurant industry at Five Palms Restaurant, Bruce listened to the insider's view of the realities that a tourism-dependent economy faces in this global pandemic. "Big data", RevPAR numbers, targeted travelers and vacationers and all manner of industry-speak was bandied about. The current quarantine requirement was acknowledged with a wink.
They spoke of the aggressive move by industry players toward "destination management", a term that is somehow hopeful and ominous at the same time. Hawaii's visitor industry is unlike any other in the world in many ways. The current University of Hawaii studies on Hawaii tourism were dissected. The global approach being undertaken by multinational brands is unsustainable here in the wake of the coronavirus, it was agreed among several at the table.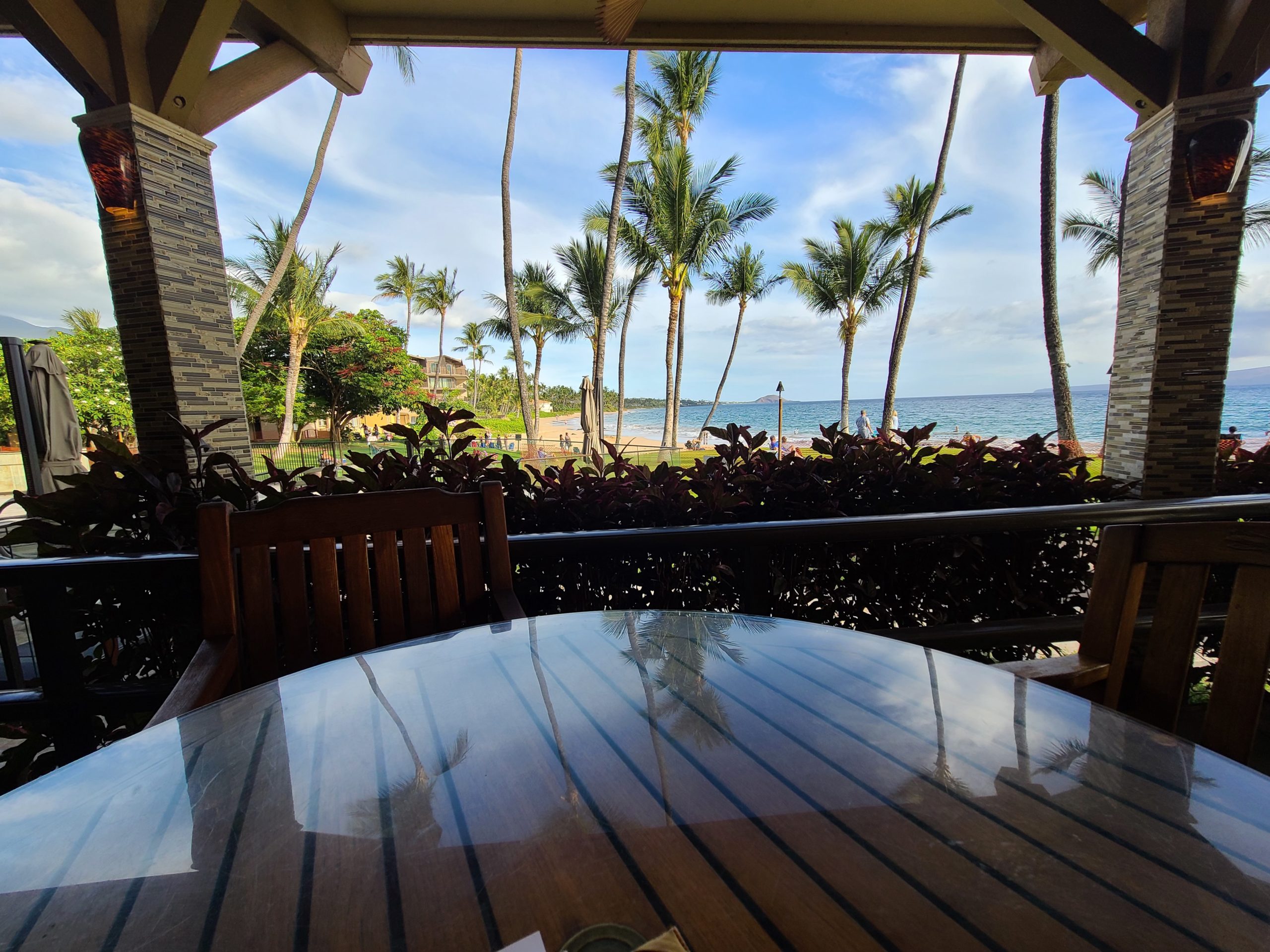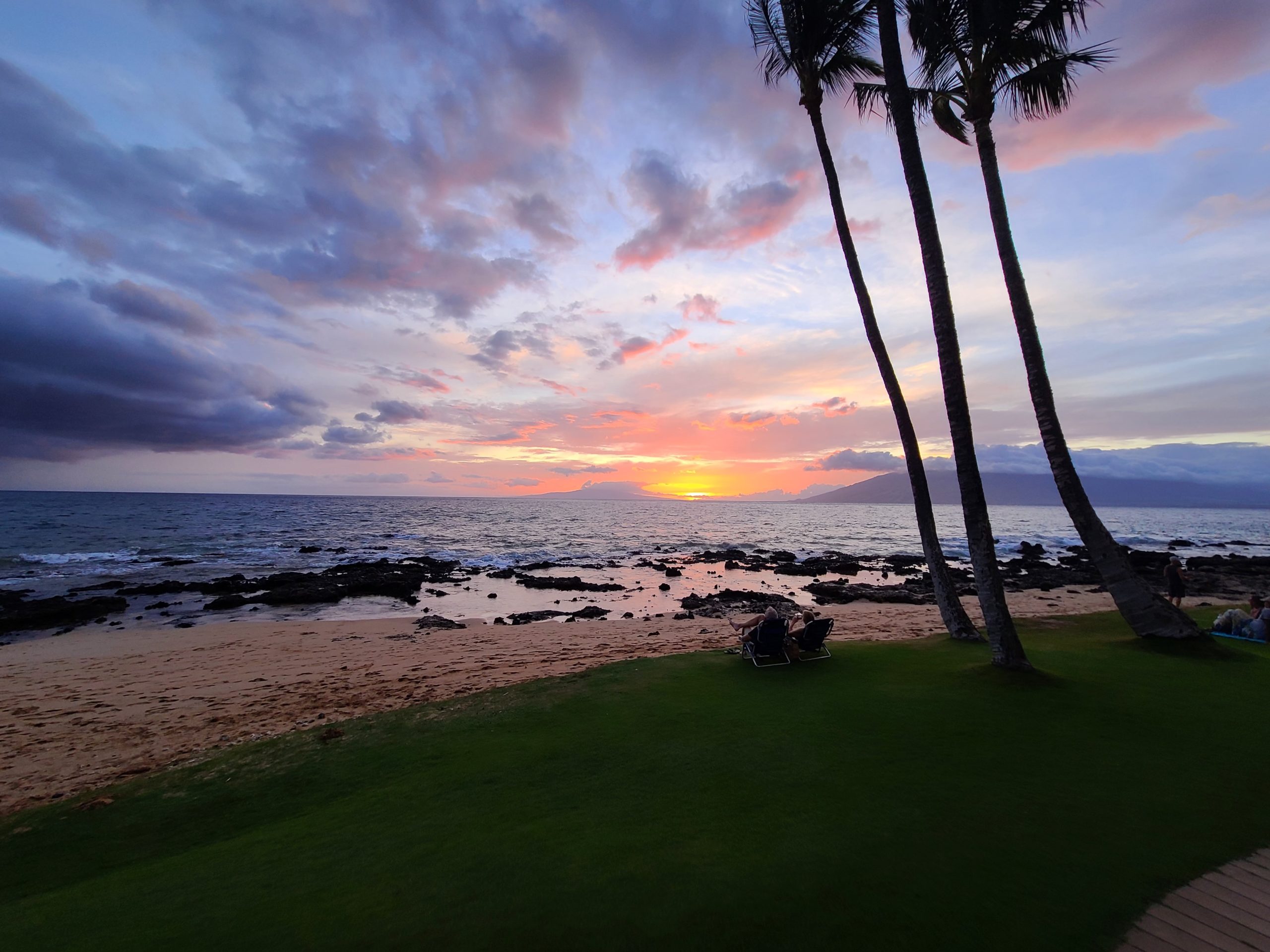 Intent on visiting Makena Beach, one of his favorites, Bruce decided to keep driving as hundreds thronged the shoreline, certainly all residents, with little social distancing and almost zero mask usage being practiced. Hawaii's low case and hospitalization rates have given residents confidence in a low risk of COVID-19 infection and transmission.
Be that as it may, Bruce found the summit at Haleakala almost entirely without people. The area was recently reopened to the public for the famous sunrise that is a kind of spiritual magnet for people of all ages from all over the globe.
"There were motorcycle clubs all over the road!" Bruce exclaims about the road to the summit. "They were everywhere, like kids in a candy store. It's such a great place to ride." Normally, the road is clogged with rental cars, tour vans, and bicycle tours. It can be more tedious and nerve-wracking than scenic at peak travel times.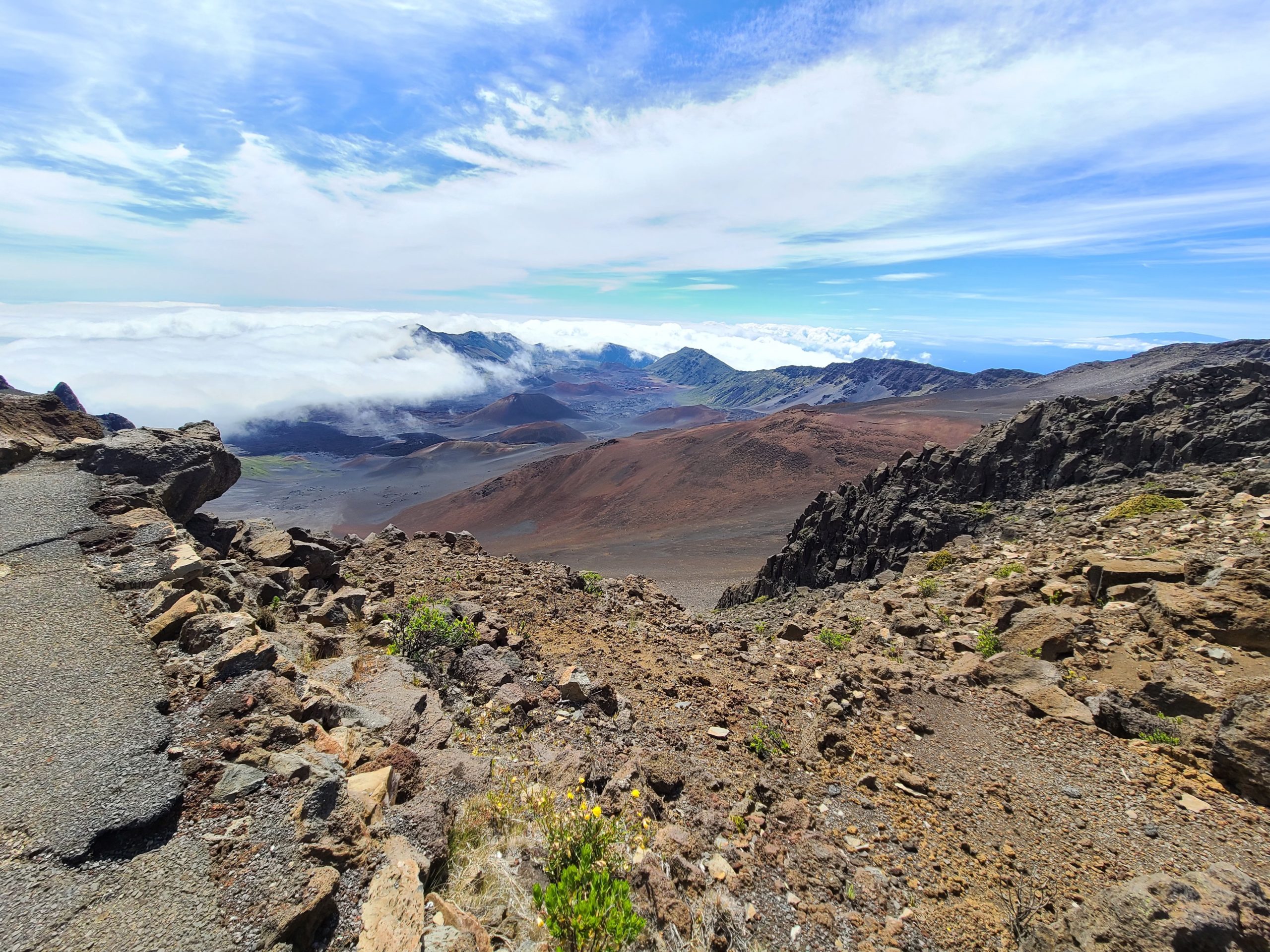 With time to kill and pretty much everything closed due to the Hawaii COVID-19 shutdown, Bruce stopped at the old sugar mill in Kahului for some photos and quiet reflection on his way to the Kahului Airport for his flight back to Oahu. He found the rusted remnant of an outmoded industry poetic, as Hawaii struggles to come to grips with its reliance on a fragile tourism industry that is now undergoing fundamental, permanent changes.
As always, Bruce found the end of the proverbial rainbow on this exploratory Maui adventure. This time, it was in the form of an ahi katsu plate from roadside food truck. "It was the best I've ever had," Bruce says (and Bruce knows Hawaii foods like no other). "I don't know what was in the sauce, but wow!"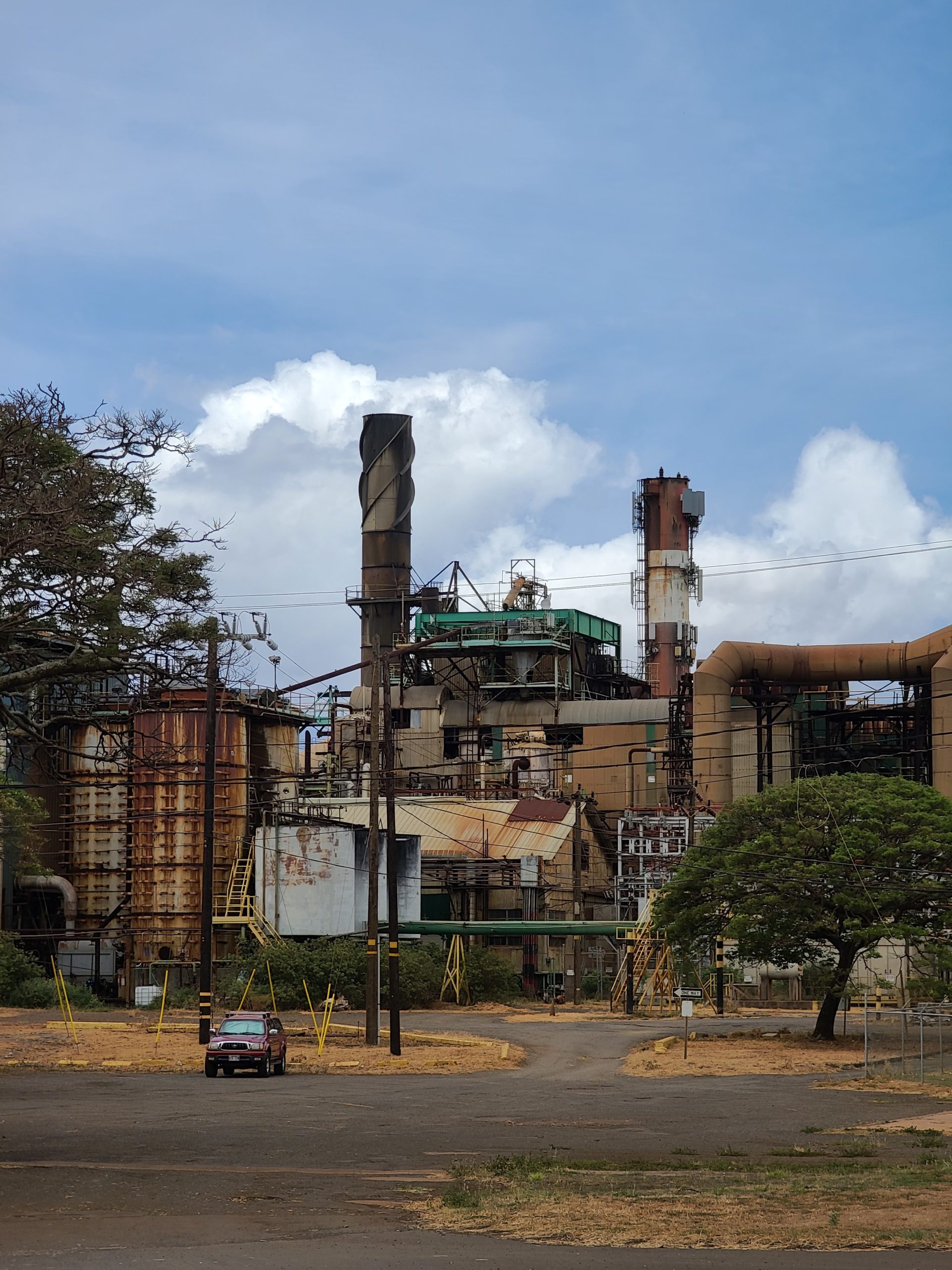 Hawaii itself has a kind of "special sauce" as a visitor destination. The old recipe has spoiled, so to speak, and the chefs, Hawaii's government and tourism officials and experts, are back in the kitchen frantically trying to create something new in a kitchen under construction.