One thing that is as inevitable as the arrival of the New Year is the hangover that awaits revelers who embrace the holiday with fervor and excess. Of course there are many homespun antidotes, drinking plenty of water, taking aspirin, never drinking on an empty stomach. But somehow those who overdo it on New Year's Eve invariably wake up on the first day of the New Year with the very real symptoms of being poisoned.This is because hangovers are very much like the common cold in that among the many wonders of modern medicine, effective cure-alls for each do not yet exist.
That is, perhaps, until now. The Hawaii Hangover Doctor offers a truly unique service to visitors and residents alike: the Mobile IV Therapy Solution. And it's brilliant, because it also caters to visitors and travelers to Hawaii who've come down with a bad case of jet lag or, indeed, the common cold or flu.
Hawaii Hangover Doctor has already been featured on multiple news outlets here in Hawaii and on the mainland. The idea is simple. Dr. Ed Campbell, a certified anesthesiologist of eleven years, offers to come to your home or hotel, or even place of business to administer a selection of intravenous solutions that he believes the treat the underlying symptoms of a sinister hangover: nausea, headache, dehydration, and all of those afflictions that are so familiar to anyone who's ever gone overboard with the imbibing.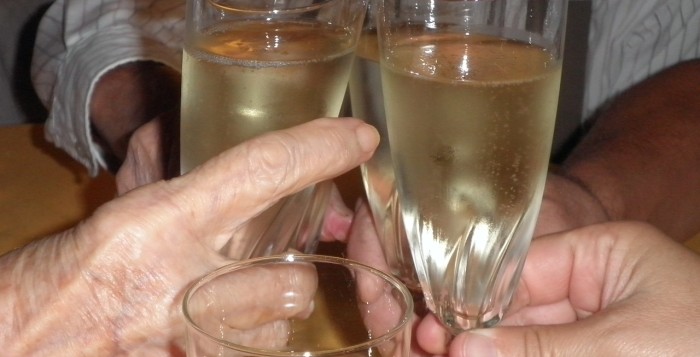 The treatments have names that identify with the severity of someone's hangover, and reflect a nonjudgmental desire to help. There's the "I'm Never Drinking Again," the "What Happened Last Night?" and the "What Is My Name?" Obviously the more aggressive treatments are more expensive.
Dr. Campbell's is the first such operation in Hawaii, although they have become more and more common on the mainland. He does not treat those who are already intoxicated. He does, however, offer group rates and honors patients' privacy. He also offers group rates, which would seem to be for bachelor or bachelorette parties in particular.
It's easy to be cheeky about a business that provides treatment to those who have essentially "done it to themselves." But most of us who aren't teetotalers have probably had occasion to use just such a service in our lives.
And for those with genuine illnesses like a cold or the flu, or even jet lag or general fatigue, the saline solutions, lactated ringers, and an assortment of vitamins administered by the Hawaii Hangover Doctor can be effective in minimizing or eliminating those unpleasant symptoms.
But remember, it's always good to drink responsibly!