One of my go to places to eat has to be Ethel's Grill in Kalihi on Kalihi street. I have been going there for almost 20 years and you can always expect a great meal for under $10.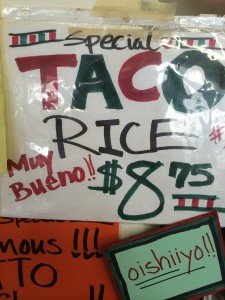 Ethel's has a menu but what you really want is what's on the old surfboard hanging over the antique cash register. Things you must try are there signature dishes Mochiko chicken, Japanese style hamburger steak, and the Tataki sashimi. These are prob the top 3 items but a must try that is not always on there is the Taco rice. Don't ask what it is just order it and thank me later.
Finding the place can be a challenge if you have never been there so drive slow while making your way down Kalihi street. Parking is limited so the best time to go is before lunch 11am or after 1pm when it's less crowded. There is about 7 tables and the line forms to the right of the door.
I am there at least 2-3 days a week and at least once for breakfast. Ethel's has a the breakfast special that consist of tofu miso soup, tataki, rice and salad all for $6. You will be full! It's a great breakfast and hangover food.