An innovative new immersive, interactive multimedia exhibit about late-19th Century Impressionist Vincent van Gogh is underway at the Hawaii Convention Center on the edge of Waikiki, and it is astonishingly beautiful. "Beyond van Gogh" runs until September 26, so there is plenty of time to make a day plan to take it in.
Quietly pondering the thoughts and methods of one of history's most famous and enigmatic artists is not likely the first thing to come to mind when planning a Hawaii vacation. We are here to tell you that it should be. Tickets start at a mildly spendy $50, but that's about what you'd pay for lunch for two just about anywhere in Waikiki. And your memories of the mesmerizing experience will last a whole lot longer than a mediocre plate of flank steak fajitas or a soggy Caesar Salad.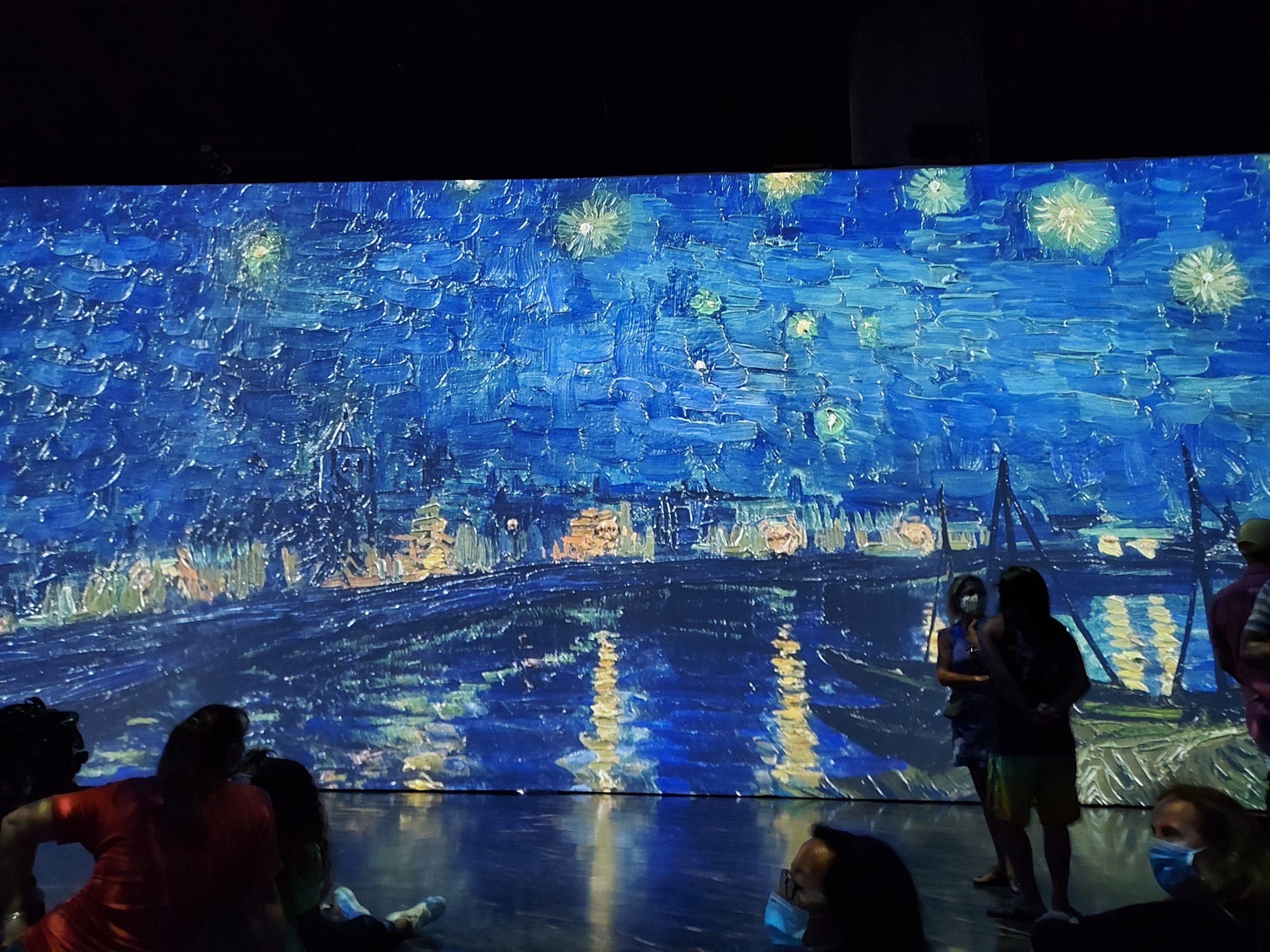 The entrance winds though large panels suspended from the ceiling containing quotes taken from the artist's rich and copious correspondence with his brother, Theo. It provides some insight into the seriousness with which Vincent took his work, and into his struggles and triumphs with it.
Signs that say, "Gogh This Way" (we see what you did there!) lead viewers into a cavernous exhibit space. The walls and pillars of the warehouse-sized installation have been transformed into high-definition screens, with the works of the master animated and magnified. Single brush strokes are blasted to massive scale, forcing the viewer to confront van Gogh's passion, his agony, and his ecstasy in in every application.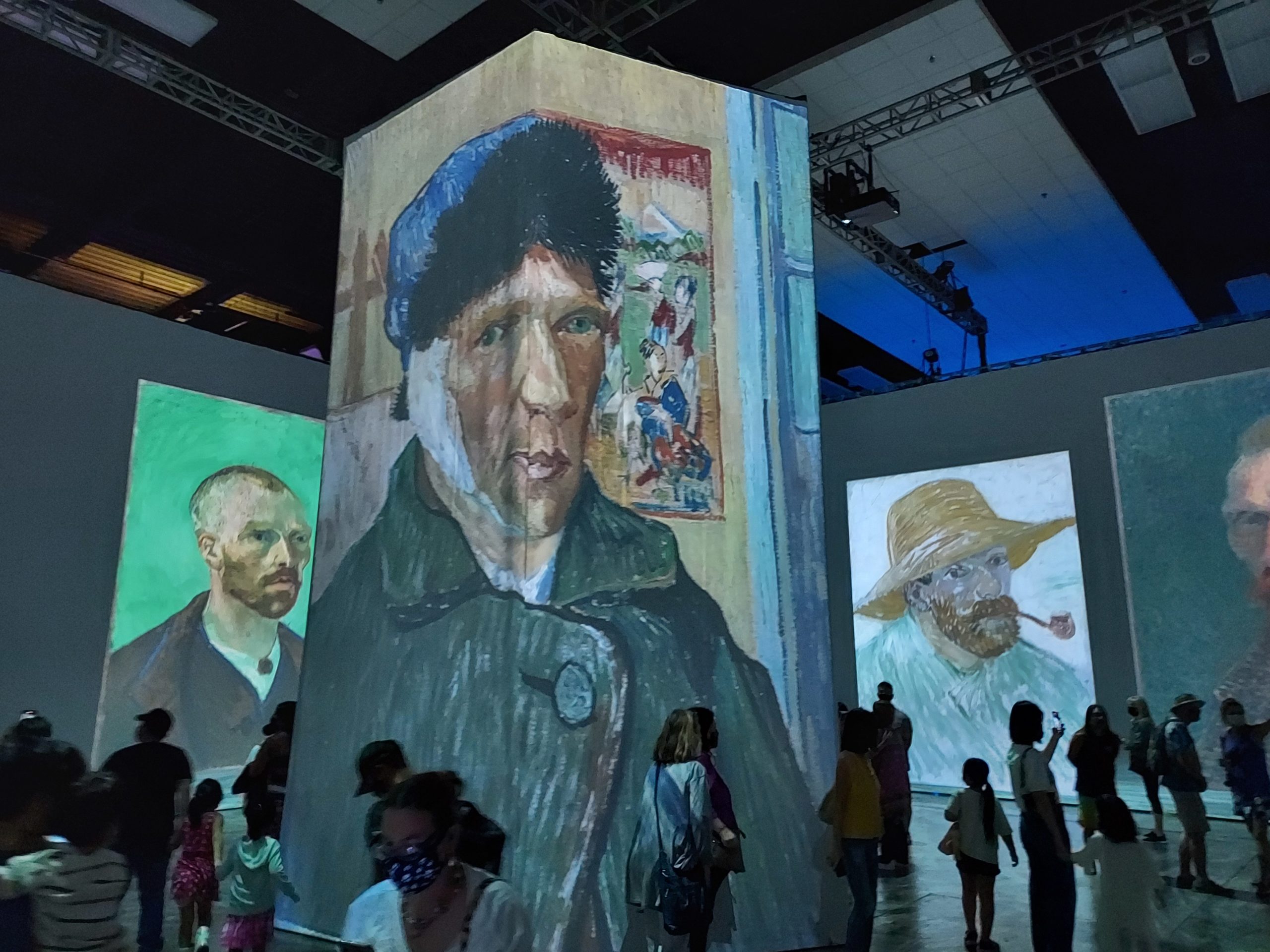 A lilting, classical score accompanies the images, lightening and darkening with the moods of van Gogh's most familiar, famous, and influential works. Voice-overs of quotes from Vincent's letters are mixed in: voices of men, women, and children speak his words in English, French, and (in the words of this blogger's wife) "impenetrable Dutch".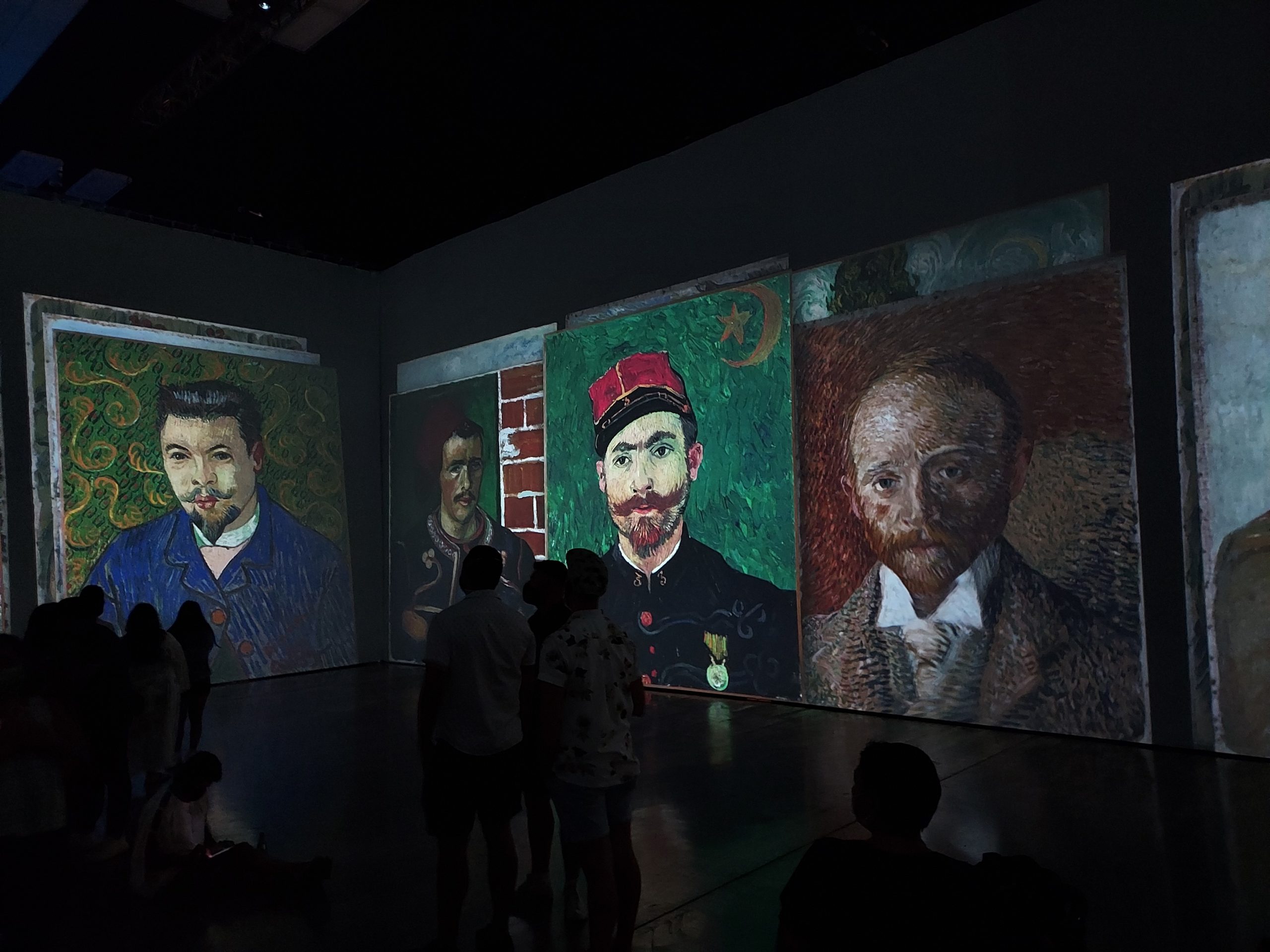 The enlarged subjects of his portraiture stare impassively back at you, blinking. His landscapes and cityscapes, made seemingly life-sized, invite you in as the black streaks of famous menacing crows pass overhead. His self-portraits are brought to life: a sullen Vincent blinks, bandaged after "the ear thing", seemingly wondering "what have I done?". In another, smoke curls from his pipe as he peers out from a black background.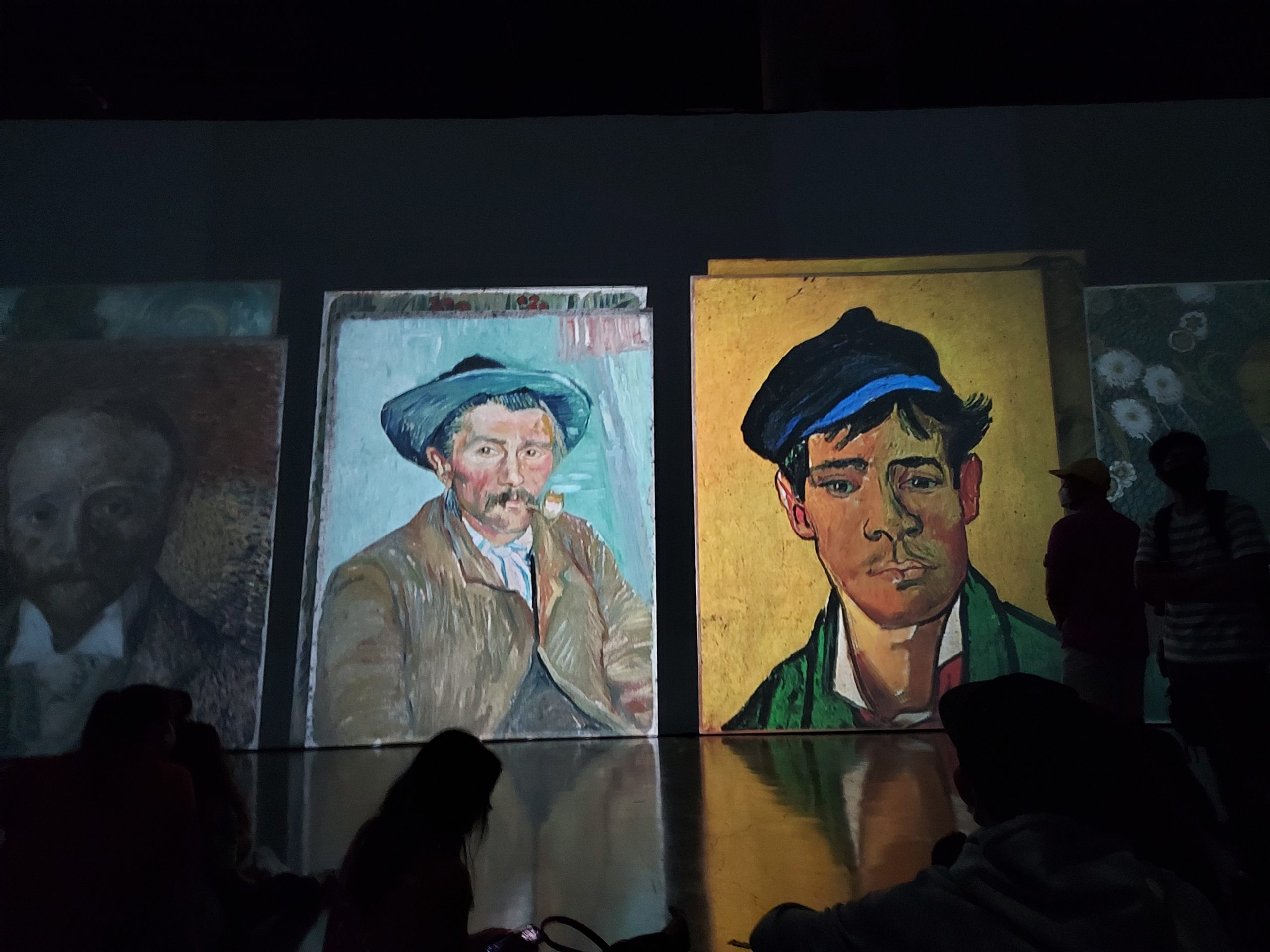 Van Gogh's most famous works are well-represented, and given life and motion with mesmerizing technology, skill, and vision. There are his Sunflowers and The Postman. Starry Night blazes across length of the installation, alive with joy and humbling the viewer with wonder. Beyond van Gogh also brings to living light van Gogh works that non-afficionados may have never seen. The are 300 works included in the exhibit/installation.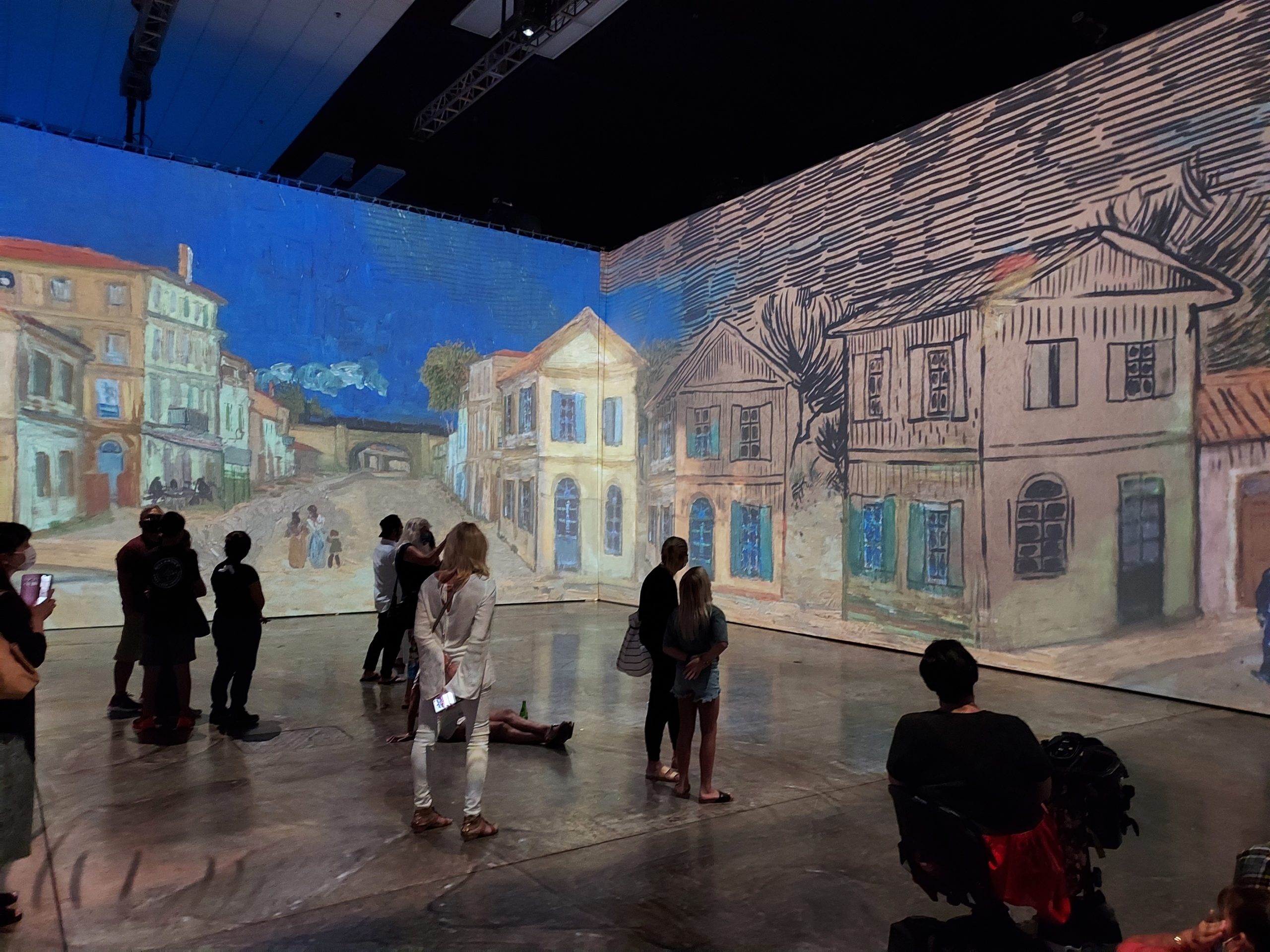 It is a family-friendly exhibit (masks on, please), as evidenced by the many youngsters (and spry "olds") sitting cross-legged, silently awestruck on the floor as the florid torrent of images flows by. The space is cool and well ventilated. The exhibit cycle lasts about 45 minutes. It would take a few trips through the cycle to take it all in. Take your time, stay a while.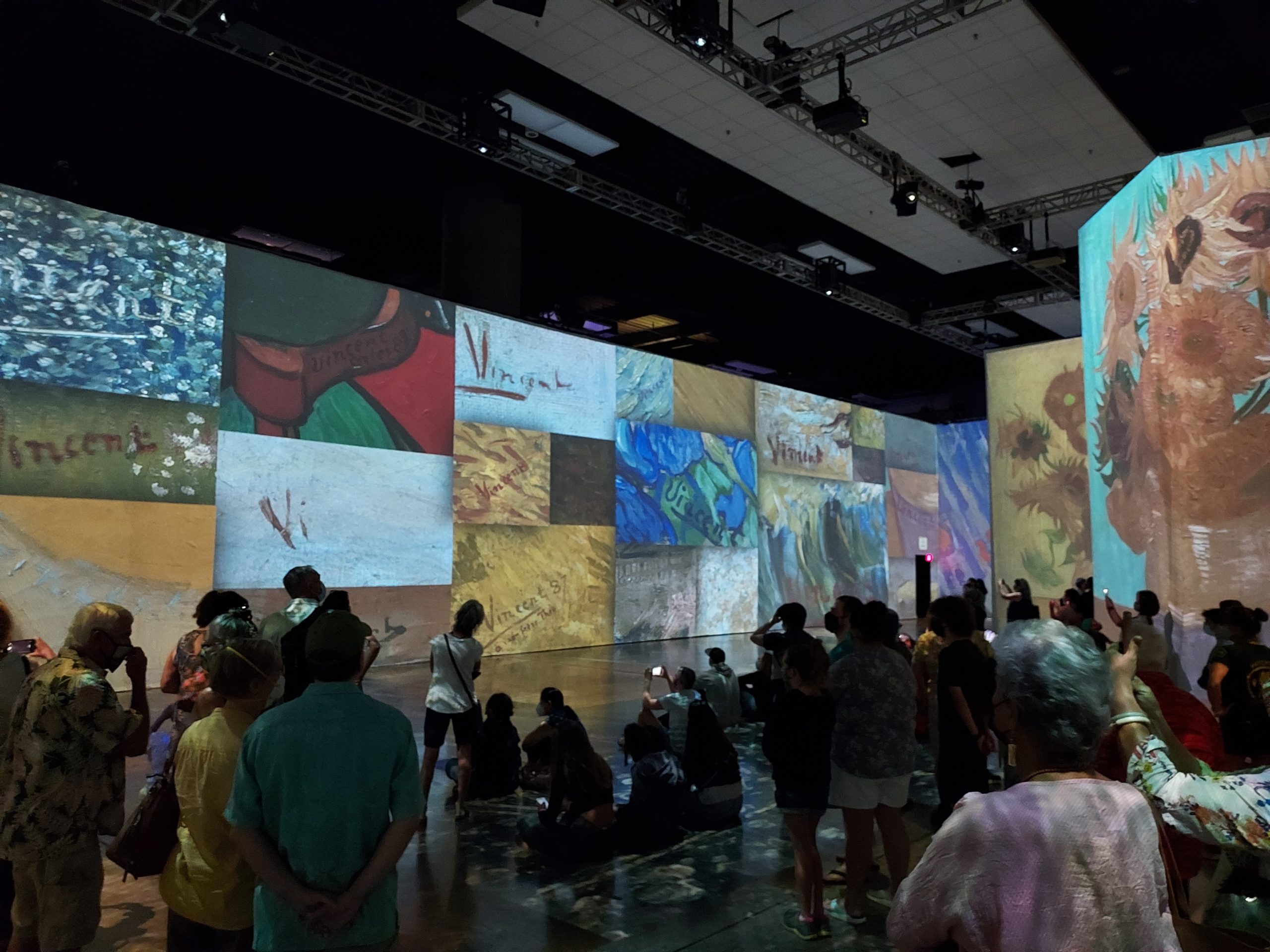 Check with our on-island experts here at Hawaii Aloha Travel to learn more about booking tickets for "Beyond van Gogh" and other unique and unforgettable experiences to plan for your dream Hawaii vacation.