Island Air is lifting its commuter airline profile with improved aircraft, service, and facilities, and it's nice to know it. I just had the opportunity to witness, first hand, Island Air's rebuilding efforts on a flight to the Four Seasons Resort Lāna'i at Mānele Bay, and I'm happy to say that Island Air's efforts at a much-needed rebuild are working.
CEO David Pflieger was brought on in September of 2014. Yesterday I was privileged to get invited to Island Air Headquarters (a local computer airline serving passengers between the Hawaiian Islands) for a talk-story session with the new CEO of the company, David Pflieger, and to make the experience even better, I was treated to an overnight at the Four Seasons Resort Lāna'i at Mānele Bay on the Island of Lanai. What a score huh?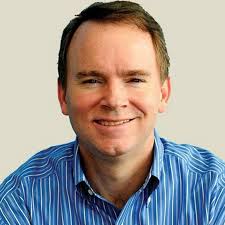 During the session I was impressed with David's style; candid, forthcoming and enthusiastic. He'll be the first to tell you "We have a lot of work to do" when describing the challenges he's taken on in his new role. He even used the Avis car slogan "We try harder" as an analogy. David is well aware that the airline is up against an 800 pound Gorilla, Hawaiian Airlines, but he is happy with the progress that has been made and externally optimistic about the future. His optimism and leadership have clearly rubbed off. All the folks I encountered from the curb to the baggage claim at the Lanai airport seemed genuinely happy to be working at their jobs. For example, when the plane is taxing to the runway, when you look outside the window you'll see all the ground crew waving and sending shakas full of Aloha.
Pflieger's professional pedigree is impeccable. He was a founding officer of Virgin America. He was vice president of operations of Song, Delta Airline's low-cost carrier. He also served as Flight Safety Director. He was a major force in the highly successful rebranding of Fiji's national airline Air Pacific into Fiji Air. All of that in addition to the fact that he was a pilot of a variety of major aircrafts like the Boeing 767 and Airbus A320. Pflieger knows how to rebuild a struggling commuter airline.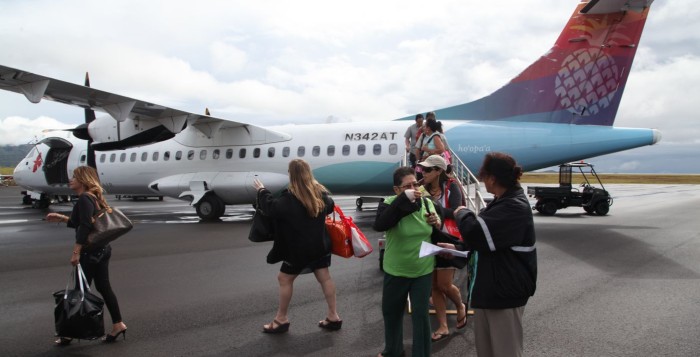 David said his approach to rebuilding starts from the ground up, beginning with human resources. In the past couple of years, the airline has more than doubled its workforce to over 400 employees. Since its purchase by Larry Ellison's Ohana Airline Holdings in 2013, Island Air's rebuilding efforts have also inspired improvements at their airport facilities. Upgraded ticketing, baggage handling, and check-in online and on the ground make booking easy. Island Air has even added a bunch of electronic device charging stations at the airports they serve because, well, we need them.
The ground transportation services at Island Air are also improved, with new Mercedes shuttles and free Wi-Fi. Guests of the Four Seasons on Lanai can enjoy a private lounge at the airport. The complimentary coffee, soft drinks, and water are nice, too. Island Air's flight and ground crews are uncommonly friendly and helpful, obviously keen to be a part of Island Air's rebuilding.
Airfare is the biggest concern for the vast majority of air travelers, so the average one-way price of $62 on Island Air flights makes the airline even more attractive. Island Air's Island Miles program continues the savings, offering a free one-way ticket after just 3000 miles as well as travel alliances with many partner airlines. That's good value. For details on the Island Miles frequent flyer program please see https://www.islandair.com/island-miles
Island Air offers multiple daily flights to Honolulu, Maui, Kauai, and Lanai, and that's convenient when you've got to make a quick day trip to a neighbor island. The great prices and upgraded aircraft, services and facilities have made Island Air a smart, comfortable, and easy choice for inter-island travel.
For more information visit their website at http://www.islandair.com