To some, Hawaii is the ultimate place for a vacation. Lots of sunshine and outdoor activities, the wining and dining is premiere, and of course, there is plenty of beach time to be had. It's also an interesting vacation destination because of the culture. Many of Hawaii's traditions are still alive and well, and while you may still be on American soil when you step of the plane, you'll be amazed to see the differences between Hawaii and the rest of the mainland.
That being said, some may still consider Europe, Mexico or Alaska the ideal getaway. There are plenty of corners on this planet to explore, each one unique and different from the next. But if you're not sure where the compass points for your next trip, let us help you determine if Hawaii is the right place for you.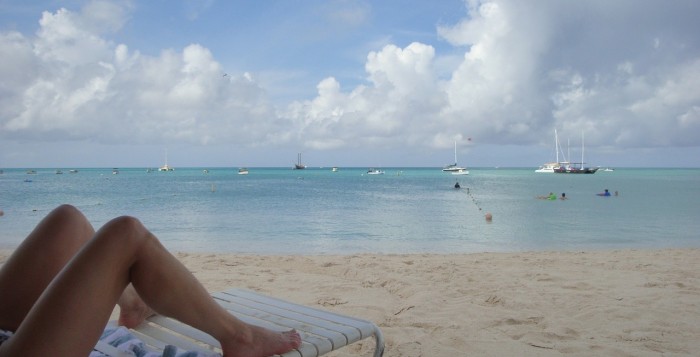 You're a sun worshipper. If the feeling of warm sun on your skin is something you chase in your day-to-day life (like finding that patch of warm sun on the living room carpet or driving west to increase your daylight hours) then you'll surely fall in love with Hawaii. Warm weather year-round is one of the biggest enticements for vacationers, and if you enjoy sporting a golden tan 365 days a year, we recommend coming to the Aloha state.
If you're not much of a lay-on-the-beach-and-tan type but still love wearing those summer time clothes, then you'll also love it here. Dresses, shorts, t-shirts and sandals are standard (and functional!) attire year round in Hawaii- even in the rain. So dust off those spaghetti straps and sun hats and get ready for a vitamin D filled vacation you sun god/dess you!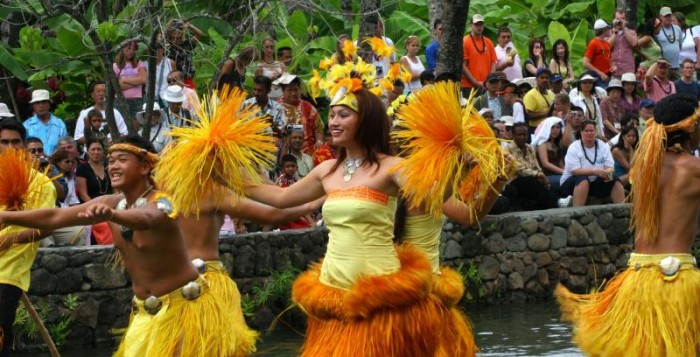 You enjoy experiencing new cultures. Some people prefer to vacation where they're comfortable, or around what's familiar, while others enjoy having new eyes. Because Hawaii is so rich in unique cultures, it's a wonderful place to experience something fresh and different. From the ethnic foods to the island music to the historical museums, farmer's markets and local lifestyle, you won't be short of original things to see and do. Even the language is different from the rest of the US! Words like 'shoots,' 'aloha,' 'howzit' and 'kane' will become as familiar as your own dialect, and you'll most likely take them home with you when you leave.
Ever heard of POG? Passion Orange Guava juice is a local favorite that you'll feel compelled to stock your refrigerator with after you taste it! Once you get a sampling of the local foods here in Hawaii, you'll be hell bent on coming back for more. And what's exploring a new destination without learning about the history behind it all? Check out museums like Mission Houses and Pearl Harbor on Oahu, Hawaii Volcanoes National Park on the Big Island and Kauai Museum in Lihue on Kauai. It'll surely broaden your horizon when it comes to US history.
The music, art and dance are also unique in these islands since Hawaii is a melting pot of ethnicities. Ukulele is popular to hear in restaurants and lounges, while you're more than likely to experience traditional hula dancing at luaus. You can enjoy art at many of the museums, and even, (if you get lucky), find ancient petroglyphs painted and carved into the rocks of the island!
You're an outdoor enthusiast. If hiking, biking, boating and swimming is your thing, you'll be in heaven when you hit Hawaii. Because the weather is accommodating year-round, you can enjoy outdoor activities 365 days a year, even in the rain! (Since Hawaii's rain is warm it does not usually deter vacationers from enjoying nature). The outdoor adventuring is premiere here and many divers and hikers come from the world over to experience what Hawaii has to offer.
Waterfalls populate each island of Hawaii, so if you want a tropical rain forest hike to a waterfall swimming hole, Hawaii is the right choice. Or, if you love scuba diving, the corals reefs and marine life of this archipelago are gorgeous. If you love the ocean, sailing is another great activity and you can even blend snorkeling, diving, whale watching and dolphin sight seeing with a boat tour. Do you enjoy kayaking? There are awesome rivers to navigate up and protected oceans bays to explore. A few other Hawaii-friendly activities are fishing, golfing and surfing, but talk to Hawaii Aloha Travel about booking your trip and I'm sure they'll have plenty more ideas for you!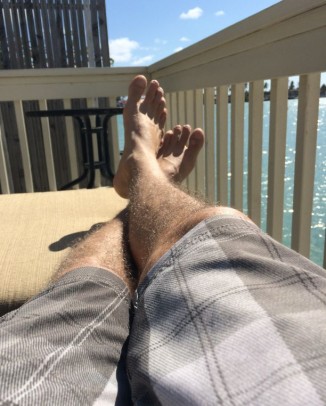 Unwinding to you means laid-back relaxing Relaxation comes in many forms for people. Whether it's listening to music, enjoying a glass of wine, watching the sun set or shopping, we can guarantee Hawaii is the ultimate place to find some down time, especially if you enjoy finding it via laid back relaxing. Does a cozy hammock near the beach and a good book fit your idea of rest? How about lounging poolside with a cocktail? Would you enjoy the soft sounds of a ukulele over fresh fish at a restaurant? Or socializing at a local bar? Well Hawaii has all of this and more. If you think you'll find respite in the laid-back lifestyle, then I think you'll find your happy place in Hawaii.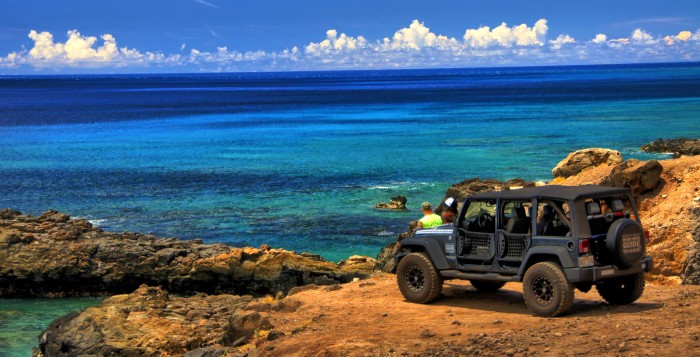 You enjoy adventure. Adventure is not for everyone. Like I said, some folks enjoy comfort and familiarity while others enjoy the thrill of something new. If you like adventure though, and seek to wander (but not be lost), then Hawaii will slake this thirst. Vacationers can enjoy adventure through daytime activities, nightlife, driving and helicopter tours and island hopping. Whether you're staying near the hotel or branching out to a different side of the island, adventure is around every corner here in the tropics. From socializing with friendly locals to hiking to a secluded beach, adventure is alive and well in Hawaii.
So what do you think? Are you a Hawaii-Style Vacationer? Is Hawaii the right vacation destination for you?